Insurance Guide
Latest Articles
An insurance policy is a contract signed by a policyholder and insurer whereby the latter pays for damages and calculates a premium. The premium depends on the type of cover and the damages detailed in the specific policy. Basically, the term premium refers to periodic payments made by the insured. An insurance claim, on the other hand, refers to a request for payment on the part of the person covered. It is based on the terms and conditions of the policy. There are different types of covers, including home, travel, life, disability, and dental coverage, among others.
Life Insurance Helps Designated Beneficiaries
Life insurance is a type of policy that pays a lump sum to designated beneficiaries in case the insured passes away. It may cover the living expenses of dependents and beneficiaries, outstanding debts, and funeral arrangements. When the income provider or breadwinner passes way, the surviving family will experience loss of income and a lower standard of living. A life insurance policy ensures that the breadwinner's dependants have an adequate financial support.
Health Insurance for Medical Treatment
Health insurance is another type of policy that pays for ongoing treatment, prescription medications, and office visits. It also covers emergency services, mental health services, and surgeries. In simple words, health coverage is against financial loss due to medical problems and ill health. Benefits are administered by not-for-profit entities, private businesses, or government agencies. Clients can opt for private health insurance.
Disability Insurance and Wage Replacement
Disability coverage is intended for people who are unable to work due to a pregnancy-related condition, illness, or injury. This type of cover works as a partial wage replacement and offers financial assistance to people who are out of work. There are different types of coverage to choose from, including elective coverage and voluntary and state plans. Companies also offer permanent disability insurance that covers illness and accidents, as well as loss or legs, arms, and eyes.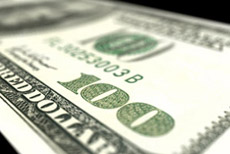 Travel Insurance for Medical Expenses and Safe Travel
Travel insurance also covers medical expenses, as well as losses incurred by the insured while travelling. It compensates the person for unforeseen events. One option is to buy a policy that covers medical emergencies and expenses for medical evaluation, prescription medications, and doctor visits. Trip cancellation and interruption insurance covers cancellations due to bankruptcy of cruise lines and airline carriers, jury duty, sudden death or illness, etc. Comprehensive packages are a good choice for people who travel frequently. It is important to ask the insurer about the events that are included in the policy. These may include loss of personal possessions and luggage, transportation to a hospital or another medical facility, dental and medical care, dismemberment, and other events. Some credit cards come with plans such as lost baggage protection, car rental damage and loss coverage, and others. It is a good idea to check whether your card issuer offers travel insurance. Then you may want to purchase a policy from a reputable company and instead of a tour operator or travel agent. This is a safe bet, and you will be protected in case your travel company declares bankruptcy.
Dental Insurance, Treatment, and Dental Care
Unlike travel policies that cover medical and dental expenses, dental coverage is designed for expenses incurred for orthodontic services and dental care. Some plans do not cover major and restorative services. Direct reimbursement programs, for example, pay a portion of the expenses for dental care. Patients can choose a dentist on their own and are not limited to a list of preferred providers. Many plans cover fluoride treatment, x-rays, dental sealants, check-ups, as well as preventive care. Some services are partially covered (at 80 percent). These include fillings, extractions, and root canal therapy. Other services are covered at 50 percent, including partial and full dentures, bridgework, and crowns. There are programs that pay dentists per enrolled patient or family. Other plans limit benefits based on a specified dollar amount or number of services and procedures. Peer review mechanisms are available under different plans and aim to resolve disputes between dentists, patients, and third parties. This helps to substantially reduce the number of court cases.
Home Insurance for Property Damages
Home policy protects the people against property damages due to storms, tornadoes, fire, theft, etc. It is also known as hazard and homeowner's insurance. It includes two elements - liability coverage and property insurance. The contract details various events for which the insured is not covered. These are known as standard exclusions, i.e. nuclear explosion, war, and flood. Other excluded events are earthquakes, omissions and negligent acts, coverage for leaks, terrorism, and others. Building collapse is covered by many policies, but this depends on whether earth movement is manmade or natural. Water damage may be excluded on the basis that it is caused by flooding, subsurface water, or surface water. The policy protects against damage to possessions, the property itself, and accidents on the property or in the home. There are exclusions related to war, armed hostilities, and violent uprisings. Losses due to civil war, rebellion, invasion, insurrection, and usurped power are often excluded.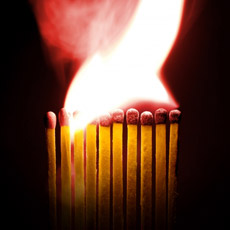 Liability Insurance, Benefits, and Exclusions
Liability coverage protects individual and business customers against the risk of being held liable or sued for negligence, injury, and malpractice. One of the advantages of liability coverage is that it is less expensive that other insurance plans. Moreover, it covers legal payouts and costs. Note that the policy does not offer protection for intentional torts and crimes.
Business Coverage, Exclusions, and Insured Events
While liability policies protect both individuals and companies, business insurance is designed for companies. It is a type of policy that offers coverage for employee-related risks, legal liabilities, and property damage. Insurable risks may include hail or windstorm, smoke, fire, sinkhole collapse, sprinkler leakage, explosion, and lightning. Some policies offer a more limited coverage for dry and wet rot, bacteria, and fungus. There are certain exclusions such as invasion or war, nuclear hazard, water, governmental action, and earth movement. Water damage is covered and includes losses due to steam or water leakage from systems and appliances. This occurs when systems break apart or crack. The provision pertains to air conditioning, heating, and plumbing systems. Leakage and discharge from downspouts, gutters, pumps, and roof drains are not covered. There is an exclusion for damages that occur over a long period of time.
Other exclusions relate to specific events. Mechanical breakdowns and artificially generated electric currents fall in this category. Uninsurable risks include explosion of boilers, engines, turbines, and steam pipes that a company operates, leases, or owns. Leakages of steam or water are also excluded except for those that are from automated sprinkler systems. Finally, negligence to preserve, safe, and take proper care of the property is not covered.
Insurance brokers and services
These types of policies are offered by insurance brokers who negotiate and sell insurance plans. Basically, they are agents who sell insurance and represent clients with their transactions. Brokers specialize in comparative shopping and try to find the best policies for their customers. There is a difference between brokers and agents. The latter represent and act on behalf of insurance companies. Brokers, on the other hand, look for affordable policies that are tailored to the needs of their clients.