Insurance Policy and Covered Perils

Download Audio Version
An insurance policy is a contract or plan that provides coverage and transfers the risk of loss from the policyholder to the insurer. The contract includes different elements such as policy jackets and riders, endorsements, and conditions.
Parts of the Contract
A policy jacket is simply a printed brochure that covers standard provisions except for those that are included in the endorsements and declarations page. Policy riders are additional provisions that may limit or increase the benefits. There are different riders such as changes of benefit level and class of employees, name changes, and others. An endorsement represents an additional document that modifies the terms of the policy. The forms may change the coverage or delete some clause of the policy. Basically, they restrict or add to the coverage, for which policyholders pay an additional premium.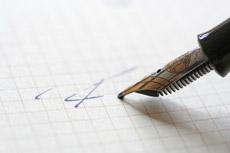 A rental reimbursement endorsement is one example of an endorsement that adds coverage. Endorsements are also used to exclude coverage for losses that are due to terrorism, riots, and war. There are exclusion clauses that specify cases in which the policy does not provide coverage. For instance, insurance companies don't pay a claim if the policyholder was driving under the influence. War clauses exclude coverage for losses caused by usurped power, revolution, insurrection, and warlike actions. Other exclusions cover unexpected or actual attacks by agents, military forces, sovereigns, and governments. Still other exclusions limit the coverage for losses, hazards, and perils.
Insuring Agreement and Covered Perils
The insuring agreement is also an important part of the policy and specifies the nature of the coverage. It describes the risks assumed and the different perils covered. For example, there are covered perils and exclusions under a commercial property insurance policy. These typically include volcanic action, explosion, lightening, and fire. Other covered perils include leakage, hail, and vandalism. Commercial property plans make a distinction between hostile and friendly fire. In addition, damage that occurs over an extended period, pump failure, and leakage from equipment, machinery, and fixtures are excluded. In every insurance policy, coverage is provided on either named perils or all perils basis. A named perils coverage lists the risks and perils that are covered under the policy. Most insurance plans provide coverage for a number of perils but also list the exclusions. Many policies contain exclusions for losses due to floods, earthquakes, and hurricanes. Under some plans, policyholders enjoy a limited coverage for losses due to hurricanes, but they come with a higher deductible. Tornadoes, hail, floods, and wildfires are also excluded from most policies.
Additional Elements
Other parts of the insurance contract include definitions and declarations. Definitions are listed to define concepts and terms that are part of the contract. The declarations identify the property and perils covered, the premiums, deductibles, the insurer, and the policyholder. The policy schedule includes the personal details of the insured, their address and name, the items insured, the amount of the cover, and special exclusions and restrictions. The terms and conditions are universal because insurance companies deal with hundreds and thousands of policyholders. They are applicable to all insured.
Obligations of Policyholders and Insurers
Insurance companies should disclose restrictions and exclusions and settle claims in a quick and fair manner. Policyholders should fulfill requests made by the insurance company, as well as their duty of disclosure. They should present honest and accurate information to help the insurer to assess risks. If you present false information, the insurer may reject your claims. Even if you are unsure whether some questions are relevant to your situation, you should answer all questions.
Related Articles
Commercial Insurance with Broad Coverage and Affordable Premiums
Commercial insurance is available from different financial institutions and comes in different types. It is offered to small business owners, large corporate entities, and other establishments. Types of PoliciesInsurers offer different types of policies, including worker's compensation, general...
Property Insurance Types, Perils, and Exclusions
There are different types of property insurance such as home, earthquake, floor, and fire insurance. They offer protection against risks such as adverse weather conditions, natural hazards, theft, and other perils. The type of property to be insured, the coverage, and perils, and exclusions vary....
Insurance Plans for Individuals and Businesses
Insurance is a term that refers to a contract between a policyholder and an insurer, with the aim of protecting customers from potential loss. A company or individual is reimbursed for losses meaning that they are entitled to receive financial compensation. How Insurers Assess Risk Insurance...
Types of Life Insurance and Coverage
Life insurance is a financial product and a contract between an insurance company and a policy holder. Basically, it offers protection and a degree of financial security for the family of the policy holder if he or she passed away. The cover ensures that survivors or dependents will have adequate...
Follow Tessa on
Google+