Types of Life Insurance and Coverage

Download Audio Version
Life insurance is a financial product and a contract between an insurance company and a policy holder. Basically, it offers protection and a degree of financial security for the family of the policy holder if he or she passed away. The cover ensures that survivors or dependents will have adequate funds to meet their monthly expenses, including rent, utility bills, loan payments, daycare, etc. Your dependents will have sufficient funds in case they face a major event such as birth, divorce, or marriage.
Do You Need It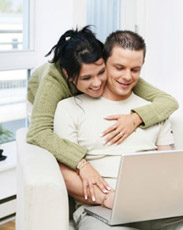 Some people think that they don't need life insurance because they have no dependents and are single. The truth is that most people need coverage to pay for their funeral expenses, hospital and medical bills, credit cards, and other debts. Those who have no dependents, no debts, and sizable assets and investments don't need a cover if they have their funeral costs and medical bills covered.
Most people also think that their employer-provided insurance is sufficient. This is true if you are single and have no dependents. However, if you are the breadwinner and have a family (children and partner), you probably need an additional cover to pay your bills, loans, estate taxes, and cover their tuition, rent, bills, groceries, and other ongoing expenses.
Different Types
You can choose from– universal, whole, term, and variable. A term policy is one option that offers death benefits only. Your survivors and dependents won't get any money back. Permanent life insurance is another option that offers more benefits and is more expensive. The premiums for a term life coverage are much lower than for the permanent variety. At the same time, the policy is purchased for a certain period, e.g. ten or five years. The benefit is due only if the person passes away during the specified period. With permanent life insurance, the premiums remain the same while the premium increases if you opt for a term coverage. If you opt for the latter, you should consider 3 important elements – the term or length of coverage, the cost or premiums, and the death benefit or face amount. The term can be between 5 and 35 years.
There are three types of permanent life insurance – variable, universal, and whole life. Variable life carries a higher risk for the policy holder but offers higher returns. The universal cover offers more flexibility when it comes to premiums. Policyholders can skip a payment, and the premiums vary during different periods. It has a minimum death benefit and cash value and maximum premium that are guaranteed. The policy earns interest and not dividends. The rate of interest is specified over a period of time and varies from year to year.
Permanent vs. Term Life Coverage
Some people believe that it is better to get a term coverage instead of permanent life insurance and invest the difference. The truth is that this policy becomes very expensive with time. In fact, at some point, the policyholder becomes practically uninsurable or the premiums become extremely high. People who opt for permanent life insurance avoid this risk. Another myth is that a variable policy is better than a universal coverage. Those who choose variable life insurance may actually get a lower cash value because of the associated security components and fees. Finally, some people think that only the breadwinner needs a cover. This is not true because homemakers provide services that are otherwise expensive. These include child care, cooking, cleaning, shopping, etc. It is advisable that people with dependents, whether breadwinners or homemakers, buy life insurance.
Related Articles
Disability Insurance to Cover Medical Expenses and Pay Existing Debts
Disability insurance is a type of policy that offers protection in the event of accident or serious illness that results in loss of employment and income due to disability. There are different types of policies, and the main ones are business overhead expense, key-person, high-limit, and individual...
Roles and Expertise of Insurance Brokers
An insurance broker is a professional who offers, negotiates, and sells policies. He acts as intermediary between insurers and customers and receives compensation. An important role of brokers is to help insurers to assess the types of risks they face. Risks include natural hazards such as bad...
Insurance Plans for Individuals and Businesses
Insurance is a term that refers to a contract between a policyholder and an insurer, with the aim of protecting customers from potential loss. A company or individual is reimbursed for losses meaning that they are entitled to receive financial compensation. How Insurers Assess Risk Insurance...
Follow Tessa on
Google+