Disability Insurance to Cover Medical Expenses and Pay Existing Debts

Download Audio Version
Disability insurance is a type of policy that offers protection in the event of accident or serious illness that results in loss of employment and income due to disability. There are different types of policies, and the main ones are business overhead expense, key-person, high-limit, and individual disability insurance. Customers can choose from short- and long-term policies, with different plans offered to employees and workers. Some people opt for individual plans, especially if they need additional coverage.
Choosing the Right Type of Coverage
Whether a long- or short-term policy is a good choice depends on different factors, including qualifying events, income level and salary, age, and others. Short-term policies are offered in the form of self-funded plans and contractual agreements and offer multiple benefits, one being the right to use vacation time and health and personal leave. Long-term disability insurance is offered under employee and employer paid plans and in most cases, the policy covers up to 70 percent of the salary. One example of employer-supplied policies is workers' compensation. The key person disability insurance is another variety whereby the proceeds can be used to cover expenses such as loss of revenue, training and recruitment of employees, continuation costs, loss of revenue, etc. The key person policy can be used to repay existing debts. It offers reassurance to investors, business partners, suppliers, customers, and employees that the company will continue operating, regardless of the circumstances.
In general, the type of insurance to choose depends on whether you are a salaried employee, have sporadic or seasonal income or unusual occupation, or are self-employed. Insurers offer different plans to traders, brokers, athletes, dentists and physicians, and executives with a high income level. Athletes, for example, are offered loan protection, draft protection, and high-limit plans due to the high risk of injury and disability. Brokers, singers, and other professionals often have high income that is sporadic. Personal disability, for example, is offered as a supplemental policy and to customers with unusual occupations. There are also special plans for test, firefighting, charter operations, and corporate pilots. Chiropractors, lawyers, and other professionals are offered excess and primary coverage, and special risks are considered in some cases.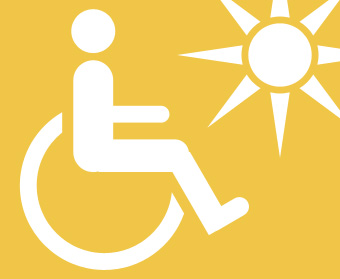 Other Types of Coverage
Some people opt for supplemental health and life insurance, but the premiums depend on factors such as age and existing conditions. If you opt for life insurance, you will pay higher premiums if you have hypertension or other health problems. Risky behaviors such as snorkeling, skydiving, drinking, and smoking also raise the premiums. Supplemental policies offer benefits in some cases. They may cover expenses such as deductibles, co-pays, and others. As the name suggests, this policy offers additional coverage. Another option is to choose an individual disability insurance plan. This is the case if you are paid commissions or bonuses or your salaried income is high. The money can be used to pay for groceries, cover car leases and tuition, and other expenses. You will get the combined monthly benefit when you add the individual and group long-term disability benefit. For example, if the individual benefit is $2,150 a month, and the group benefit is $2,850 a month, the combined monthly benefit is $5,000. Group long-term plans do not cover additional income in the form of commissions and bonuses. In general, insured persons use this type of coverage for illnesses and injuries such as joint problems, circulatory system disorders, behavioral health issues, injuries, back problems, and cancer. Some employers also offer this type of coverage, so this is a good place to start.
Other types of insurance include high-limit and business overhead expense policies. The latter covers overhead expenses and is intended for companies with partners and co-owners, for example, accountants, lawyers, healthcare professionals, insurance brokers, and others. The policy covers utility bills, property taxes, rent, salaries, and other expenses. Persons aged 18 to 60 qualify. Only full-time employees are entitled to receive benefits under this policy. One of the main benefits is that some policies come with tax-deductible premiums. Finally, some people opt for high-limit disability insurance which comes in the form of supplemental coverage.
Myths Debunked
Many people think they don't need disability coverage but according to official estimates, about 20 percent of all workers become disabled before they reach retirement. Some professions, for example, law enforcement, correctional officers, and construction workers face greater risks than lawyers and insurance agents. However, in most cases, people are no longer able to work due to illnesses and not accidents. Benefits are often paid through employer-sponsored plans. Some people believe that it is sufficient to have workers' compensation but the problem is that the policy covers only accidents and illnesses that occur at the workplace. Only 5 percent of the accidents occur on the job. Many employers offer partial or short-term coverage which is not enough to help recipients meet their expenses. This is especially true if the insured is unemployed over an extended period. Another myth is that only men sustain injuries at the workplace, but the truth is that there are more female recipients than male.
Related Articles
Insurance Plans for Individuals and Businesses
Insurance is a term that refers to a contract between a policyholder and an insurer, with the aim of protecting customers from potential loss. A company or individual is reimbursed for losses meaning that they are entitled to receive financial compensation. How Insurers Assess Risk Insurance...
Types of Life Insurance and Coverage
Life insurance is a financial product and a contract between an insurance company and a policy holder. Basically, it offers protection and a degree of financial security for the family of the policy holder if he or she passed away. The cover ensures that survivors or dependents will have adequate...
Follow Tessa on
Google+