Credit Cards Guide
Latest Articles
A credit card is a means of payment and a financial product offered to individuals and companies. This is a tool for short-term financing and comes with a borrowing or credit limit. Credit cards charge higher rates of interest than personal loans, mortgages, and lines of credit. The annual interest rate is around 19 – 20 percent. There is a grace or interest-free period during which borrowers can pay the balance in full, and no interest is assessed. They come in a great variety, including cash back, instant approval, balance transfer, and low interest cards. There are also business cards intended for small, medium-sized, and large businesses.
Secured Cards for Poor Credit
Secured credit cards are one variety, and they are backed by money deposited in a bank account, serving as collateral. The funds remain in an interest-bearing account until the borrower defaults, upgrades to an unsecured card, or closes the account. The limit depends on the amount of the deposit and the borrower's credit rating. It is usually between 50 percent and 100 percent of the deposit. This product is a good option for people with no or poor credit score.
Rewards, Bonus Points, and Perks
There is a large variety of unsecured cards, including rewards, airline, and auto and gas cards. Rewards programs offer bonus points that can be exchanged for free accommodation, travel tickets, merchandise, dining, gift certificates, and more. Bonus points are called free money, and cardholders can use them to supplement their daily, shopping, and travel expenses. Rewards are offered to people with an excellent credit score and high income who pay their balance in full. Airline or airmiles feature bonus miles and are a good choice for frequent travelers. The interest rate usually varies between 14 and 24 percent. Issuers often offer a complementary one-time bonus. The miles or bonus points don't expire, and there is no limit on the points that can be earned. Other perks include no foreign transaction fees and no blackout dates. Cashback credit cards offer between 0.5 and 5 percent in the form of cash back. It is paid by check or credited to the holder's account. Some issuers offer a generous cashback of 5 percent, but this applies to items purchased at drugstores, groceries, and gas stations.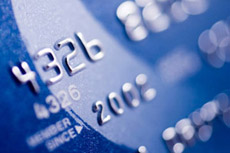 Auto & Gas to Get Rebates
Auto and gas credit cards offer gas and other rewards. Customers earn cash back on gas and other items they charge to their cards. There are products with no annual fee. Some offer a cashback of 5 percent, but only if the customer fills up at their pump. Automotive-branded or auto credit cards offer discounts on services and parts and help consumers to save hundreds of dollars. There are redemption limits or caps depending on the vehicle. With some issuers, the accumulated points expire after a certain period (e.g. 5 years). Rebates are usually redeemable at dealerships and for services and accessories.
Low Interest Cards for Wise Purchasing Decisions
In comparison to other products, low interest credit cards feature a low rate of interest, ranging from 7 to 10 percent on average. Some offer a low introductory interest rate during the first months. It can be as low as 0 percent and applies to balance transfers and purchases over a period of 12 to 18 months. Whether buying an expensive item, booking a vacation for your family, covering medical expenses, or transferring your balance, a low interest card is a good option.
No Annual Fee for Creditworthy Borrowers
A no annual fee credit card is another option, offered to business and individual customers. Some products feature introductory interest rates, no annual fee, and no foreign transaction fees. There are products that come with an introductory rate of 0 percent for 21 months. Some low interest credit cards feature no balance transfer fees. The applicant should have a credit score between 633 and 730 to qualify. The APR is indexed to the prime rate and is usually variable. Most issuers require excellent or very good credit.
Balance Transfer, Requirements, Rewards Programs
While many issuers feature a balance transfer option, there is a product that is specifically designed for this. They allow customers to transfer their outstanding balance to an account at another issuer. Borrowers pay no interest during the first 3 months. Some balance transfer credit cards come with a 0 percent APR on transfers. The card may have a minimum income requirement and with some issuers, this product is not offered to existing customers. The balance transfer option is especially beneficial for people who make the minimum payment only and pay high interest rates. Choosing the right card depends on the borrower's credit standing, the amount of debt, and how long it will take to repay it. Some issuers offer cards to borrowers with bad or no credit and feature attractive rewards programs. Bonus points can be used toward household items, car rentals, gift certificates, and free hotel stays.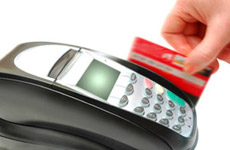 Instant Approval for Quick Cash
Instant approval credit cards are another variety and a good choice for people who are looking for quick cash. With some issuers, you will get a response within sixty seconds, especially if you apply online. If your application is rejected for some reason, you can react quickly and apply with another issuer. Some offer cash back on purchases, including travel, dining, and gas. Customers enjoy no annual fee, introductory interest rate on purchases and balance transfers, and 0 fraud liability. Other cards allow holders to earn bonus points or free airmiles.
Student Who Want to Build Credit
Student credit cards fall in another category as they are intended for the student population. They are a good choice for students who are looking for ways to build credit. Most issuers require that the applicant is of legal age, permanent resident or citizen, and a full-time student. Many come with cashback or rewards points that can be exchanged for plane tickets, school supplies, textbooks, and other items. Other cards are featured with no annual fee and perks such as travel assistance, auto rental insurance, extended warranty protection, and travel assistance. Some issuers even feature redemptions for charity donations and gift cards. Most cards come with cash advance and late payment fees.
Credit to Control Business-related Spending
Unlike personal, business cards are offered to companies that need capital. These products offer distinct advantages, including options to monitor spending in a business-friendly way, rewards points, flexible payments, and larger credit limits. Bonus points won't expire, and there is no limit on the number of points to be earned. In addition, many business cards come with introductory or teaser rates, discounts on business-related services, products, and travel, and gift cards and certificates to make holiday presents to employees. Some issuers offer a cashback of 5 percent on items bought at office supply stores and wireless telephone services.
Business credit cards allow companies to save money while purchasing supplies and equipment. They are ideal for business owners who are looking for ways to keep their business-related and personal expenses separate. They make it easier to track employee spending because their offer itemized lists of transactions. Companies can order additional cards and distribute them to be used by trusted employees. All cards come with adjustable credit limits, which allows businesses to delegate spending as they see fit.