Credit History Indicates Whether Borrowers are Financially Responsible

Download Audio Version
The credit history of a borrower gives lenders important information such as repayment history, type and number of accounts, credit inquiries, outstanding debts and bills, etc. The borrower's credit history shows whether he/she has any collections, judgments, liens, and bankruptcies. Financial institutions use this information to establish whether a person is creditworthy and financially responsible. Your rating is taken into account by service companies, financial institutions, and landlords. Card issuers, mortgage lenders, and other loan providers base their decisions to extend financing on one's creditworthiness. Basically, banks look at your score to make a decision to extend a loan.
Credit History - Different Components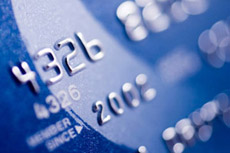 These include credit mix, inquiries, length of credit history, indebtedness, and payment history and are given different weight by lenders. Financial institutions are interested in whether you pay your loans, credit cards, and bills on time. Bankruptcies, consumer proposals, collections, and a history of late and missed payments result in a poor credit score. Lenders favor customers with a long history because it gives them more information about their payment, spending, and borrowing behavior. Debt utilization is also an important factor. It is the ratio of the borrower's credit limits and balances. Financial institutions take inquiries into account, and too many inquiries show them that you are in bad financial shape. Mix of credit is another indicator of the borrower's ability to repay loans. It indicates whether you have experience with different types of debt, including credit cards, personal loans, mortgages, business loans, and lines of credit. Your credit score is not calculated on the basis of your marital status, gender, nationality, or ethnic origin. It is not affected by factors such as residence, amount of savings, employment information, employer, or salary. Credit scores do not show whether borrowers pay alimony or child support.
Most financial institutions use your rating to determine the applicant's ability to make timely payments. Some lenders have developed their own instruments and models to evaluate whether borrowers are financially responsible.
Note that having an excellent credit score does not mean having no debts. The average high achiever has 4 credit cards or personal loans. Financial institutions also take the borrower's income level and employment history into account. Banks offer better interest rates to applicants with a stable job than those with a seasonal income.
Establish Credit History
The key is to pay more than the minimum on your card accounts. Another thing to do is to open a bank account. This is a way to build trust and boosts your chances of being approved for a loan with favorable conditions. Look for a bank account with no minimum deposit or annual fees. Keep in mind that bouncing checks, low balances, and negative account activity will show on your report. Another option is to get a cosigner. This can be a family friend, sibling, parent, or someone who has a good score. You can ask them to cosign your card or loan application. A secured card can help you to establish credit. You can borrow up to your limit which will be equal to the money deposited in your account. Thus if you deposit $1,000, your limit will be $1,000. Instead of a secured card, you can apply for a retailer card. Department store cards are easier to obtain compared to the unsecured variety. The problem is that they often come with a higher interest rate and don't carry the same weight. Check whether the issuer reports to all bureaus. Once you do this, you can apply for a personal loan or an unsecured card.
Car and mortgage loans are two types of installment credit meaning that borrowers make payments in monthly installments. You can apply for a small installment loan to go on vacation, pay bills, or buy an appliance. Make sure you pay your loan and bills on time.
Related Articles
Credit Cards for Individuals and Businesses
Credit cards are issued by a variety of financial institutions, including financial companies, caisses populaires, banks, and others. This is a form of revolving debt that is used for the purchase of services and goods. The payments are collected by issuers at a later date. There is an...
Credit Score and Factors Used to Determine It
A credit score indicates the creditworthiness of a person and is based on a number of factors. It considers both negative and positive information, and the factors taken into account have different weight. These are: • Types of loans/revolving debt used (10 percent) • New loans (10...
Follow Tessa on
Google+