Credit Cards for Individuals and Businesses

Download Audio Version
Credit cards are issued by a variety of financial institutions, including financial companies, caisses populaires, banks, and others. This is a form of revolving debt that is used for the purchase of services and goods. The payments are collected by issuers at a later date. There is an interest-free or grace period during which interest is not assessed. Holders avoid paying interest charges by covering the balance in full.
Credit vs. Debit Cards
There are differences between credit and debit cards. The main one is that interest is not assessed on debit card payments. Another difference is that with revolving debt, money comes from the borrower's line of credit while with debit cards, the funds are deposited in the holder's bank account. Credit cards allow borrowers to charge small purchases at retailers, online stores, and local merchants. Some places don't accept debit cards. These include small stores, boutiques, hotels, and restaurants. The reason is that some retailers have to choose only one method of payment and reason that more people will use plastic money. At the same time, many people prefer to buy on credit because debit cards don't offer the same level of protection. If something goes wrong, the card issuer is required to refund the borrower. There are cases in which the goods are not delivered on time, are damaged, or are of poor quality. Some financial institutions now offer a new feature called chargeback. Holders of Maestro, MasterCard, Visa Electron, and Visa can take advantage of this service. This feature allows cardholders to claim a refund in case they don't receive the item or service that they have paid for, they were billed more than once, or the item is of poor quality.
Benefits of Using Credit Cards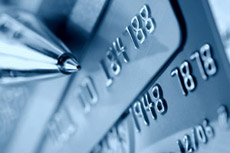 There are a number of benefits, and one is that they allow borrowers to build credit. This is beneficial for people who have filed consumer proposal and bankruptcy or have missed or late payments. In other words, this is a good opportunity for people with compromised credit. Young people also benefit from this because many of them have no credit history. New users are usually offered secured or prepaid cards, but there are other varieties, available to trustworthy borrowers. These include cashback, airmiles, no annual fee, and gas cards, among others. Another option is to apply for a department store card. Many stores also offer special discounts, and holders are tempted to charge purchases to their card. The problem is that many borrowers don't cover the balance in full and pay interest charges. The way to build good credit history is to charge small purchases and to make timely payments. Late and missed payments have a negative effect on the borrower's credit score. It is important to use one card only because otherwise borrowers risk missing payments. Another option is to choose a card with a limit of up to $1,000. This helps borrowers to control their spending. Some issuers offer bonuses such as free T-shirts, gift cards, pizzas, and electronics for signing up. People are tempted to accept the offer and then cancel the card. The problem with this is that these cards are also reflected in the borrower's credit report.
Business Cards, Limits, and Benefits
Borrowers with established credit can choose from different types of cards such as low interest, balance transfer, airmiles, and others. These options are available to individual borrowers. Business credit cards are offered to small businesses and large corporations and come with a larger limit, which depends on the creditworthiness of the business. Companies benefit from using business cards in many ways, and one is that they help them to control business-related spending. This also means that companies can control employee spending and limit the risk of abuse. Moreover, these cards come with a variety of perks, including insurance policies, discounts on merchandise, free hotel stays, and many others. Businesses that use cards gain credibility and increase their chances of boosting their credit.
Related Articles
A Secured Credit Card for People with Money Problems
A secured card is a borrowing instrument that requires a deposit and is a good option for people who need to build or rebuild their credit history. The limit is usually lower than or equal to the deposit made. Some financial institutions keep the funds in an interest-bearing account until the...
Elements and Importance of Credit Reports
A credit report is a record of the payment and borrowing history of a company or an individual. Also known as credit history, it includes information about late payments, delinquencies, consumer proposals, and bankruptcy. The report also includes information such as judgments and tax liens and...
Credit Score and Factors Used to Determine It
A credit score indicates the creditworthiness of a person and is based on a number of factors. It considers both negative and positive information, and the factors taken into account have different weight. These are: • Types of loans/revolving debt used (10 percent) • New loans (10...
Using Balance Transfers to Reduce Debt Load
The term balance transfer refers to the transfer of credit or money from one account to another. Cardholders usually move high-interest balances to low-interest credit cards. Another reason is to consolidate debt. Issuers often offer very low or zero introductory interest rates as a way of...
Follow Tessa on
Google+