Elements and Importance of Credit Reports

Download Audio Version
A credit report is a record of the payment and borrowing history of a company or an individual. Also known as credit history, it includes information about late payments, delinquencies, consumer proposals, and bankruptcy. The report also includes information such as judgments and tax liens and account history. The borrower's payment history, types of accounts, lenders and issuers, and card balances are also included in the report. It also contains personal information such as date of birth, address, name, and employer. The borrower's report includes loan and card accounts, as well as a credit summary.
Summary and Other Details
The report shows the number of revolving accounts, including delinquent and current accounts. It also shows the total number of accounts – current and delinquent – as well as closed and open accounts. The report offers information about account types, dates on which they were opened, amount of monthly payments, and outstanding balances.
Account History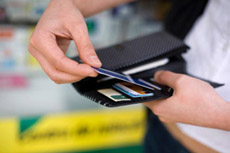 The report contains information such as payment status, high balances, credit limit, and payment history by year. The monthly payments that borrowers make are also shown, along with the type of account – auto loan, student loan, credit cards, etc. The report offers information about loan amounts, amounts due, and collection accounts. It also contains information about the status of different accounts and whether they are charge-offs, past due, delinquent, or current.
Public Records
The credit report shows public records such as bankruptcies, including bankruptcy courts, asset amounts, and exempt amounts. It also includes liabilities, closing dates, and reference numbers. The status and closing date are also shown.
The public records include a wealth of information about the borrower's payment history. They offer information on overdue child support, country and state court records, and tax liens. Public records remain in the borrower's file up to 7 years, based on the type of account. Convictions and arrests are not included.
There are certain things that are usually not included in credit reports. Examples are driving records, income level, criminal records, and health information. Medical bills are often included in the report, but religion, race, political views, and bank account balances are not. Your report does not include information about your employment history and status as well as your spouse's employment status and credit score. In addition, the report does not offer information about your net worth and any nontraditional loans you may have. Credit reports don't show whether you have money in your savings account, transactional account, or brokerage account and whether you have stock options. The report doesn't provide information about real estate and other investments. The value of your home, your retirement plan, and insurance premiums are not on your report. Basically, it lists your past and current obligations.
Payment History
The report contains information that shows how well companies and individual borrowers manage their debts. It includes borrowed amounts and repayments on car and business loans, mortgages, and other types of financing. This information is important because payment history determines the credit score of borrowers. Defaults on loans and revolving debt, high card balances, late and missed payments, and bankruptcies have a negative impact on credit score.
Why Information on Your Report Matters
There are many reasons why a good credit history is important for borrowers. Mortgage and financial companies, credit unions, caisse populaires, and banks offer attractive terms and interest rates to borrowers who are considered low risk. These are creditworthy customers who have a steady payment history. Borrowers with a poor credit score are offered high interest rates and have a more limited access to financing. Basically, financial institutions favor borrowers with a good credit reputation.
Note that the report does not include an assessment showing whether a borrower is a bad or good risk. It offers information to financial institutions so that they can make a decision. This information is collected by the reporting bureaus from banks, landlords, retailers, merchants, and other parties. The bureaus sell reports to financial companies, which use the information to assess credit card and loan applications. While the borrower's credit report is a helpful tool, lending criteria vary from one bank to another.
Related Articles
Using an Online Credit Report to Your Advantage
Consumers can request a free credit report online, by phone or mail once a year. It reflects one's payment history and is used by financial institutions, landlords, and other entities. It shows financial institutions whether applicants are able to make payments. Elements of the Report The bureaus...
Reasons for Credit Repair
Credit repair refers to the process of improving one's score. There are two ways to go about it. One is to check your report for errors and mistakes and ask the credit agencies to fix them. The second type involves improving one's budgeting and money management skills and addressing the concerns of...
Credit Score and Factors Used to Determine It
A credit score indicates the creditworthiness of a person and is based on a number of factors. It considers both negative and positive information, and the factors taken into account have different weight. These are: • Types of loans/revolving debt used (10 percent) • New loans (10...
Credit Bureaus and Customer Rights
A credit bureau is an agency that is responsible for collecting financial information for individual borrowers and businesses. Credit reports are sold to lenders and other entities and help them to make decisions on insurance premiums, loans, etc. Clients of credit reporting agencies include...
Follow Tessa on
Google+