Credit Bureaus and Customer Rights

Download Audio Version
A credit bureau is an agency that is responsible for collecting financial information for individual borrowers and businesses. Credit reports are sold to lenders and other entities and help them to make decisions on insurance premiums, loans, etc. Clients of credit reporting agencies include financial companies, credit card issuers, insurers, banks, and other companies.
Information They Collect
The credit reporting agencies collect personal information such as your date of birth, address and name, social security number, and employment history. They also collect information about bankruptcies and personal proposals, tax liens, and court judgments. In addition, credit reports include information about outstanding balances on student and car loans, mortgages, and cards. The bureaus collect information about late and missed payments, excessive debt, defaults, and inquiries about borrowers.
Sources of Information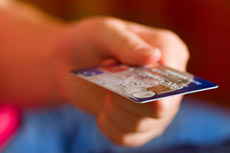 Agencies collect information from various sources, including car dealerships, credit card companies, banks, and other entities. Other sources of information include court and property records and other public records. Each bureau uses different sources of information.
Clients
The bureaus sell reports to prospective and current employers, but your consent is required. Clients of reporting agencies are utility, cell phone, and telephone companies. The reporting agencies also sell reports to government agencies, insurers, and landlords. Banks may want to make a credit check if you are opening a transactional account with them. In general, parties that you have business with can access your credit report. Employees can give permission to employers to check their report. This helps them to assess how well employees manage their finances. Some companies obtain your personal details from the credit reporting agencies. They need your address and name to send you offers for loans and credit cards. However, they don't have access to your report.
Your Rights as a Customer
Customers have rights with regard to how the credit bureaus collect and maintain information about them. First, only companies that have a business relationship with a customer can access his credit report. Medical information is not included in the report unless the consumer has given consent. You can request a free copy of your report once a year. You are also entitled to a free report if your loan application was rejected, are victim of fraud, or are unemployed or on welfare.
Customers can seek damages if an unauthorized party gains access to their credit report. They can also dispute inaccuracies and omissions, and the bureaus have to investigate and report the findings. This is important because outdated or inaccurate information can limit your access to credit.
Types of Agencies
There are different types of reporting agencies, including national, local, and alternative agencies. National bureaus such as TransUnion and Equifax serve financial institutions across the country. There are some local bureaus as well, but most small agencies are non-for-profits and are affiliated with one or more of the national bureaus. In addition, there are other agencies that collect information for customers and claim to offer a more complete profile and picture of borrowers' credit and payment history. They report alternative information such as rent payments, payday loans, health care, insurance policies, phone bills, and electricity and gas payments. Given that millions of people don't have a report with TransUnion or Equifax, alternative reporting agencies fill in a niche on the market. The information included in the reports varies from one agency to another. Some bureaus collect information such as standard credit data, childcare expenses, and utility bills. Other agencies include asset and property ownership, employment information, checking account histories, and loan applications. Some credit bureaus are industry-specific and focus on information that is beneficial for some sectors. For example, there are agencies that collect information and sell reports to landlords. Customers can request a free report.
Related Articles
Reasons for Credit Repair
Credit repair refers to the process of improving one's score. There are two ways to go about it. One is to check your report for errors and mistakes and ask the credit agencies to fix them. The second type involves improving one's budgeting and money management skills and addressing the concerns of...
Credit Cards for Individuals and Businesses
Credit cards are issued by a variety of financial institutions, including financial companies, caisses populaires, banks, and others. This is a form of revolving debt that is used for the purchase of services and goods. The payments are collected by issuers at a later date. There is an...
Credit Score and Factors Used to Determine It
A credit score indicates the creditworthiness of a person and is based on a number of factors. It considers both negative and positive information, and the factors taken into account have different weight. These are: • Types of loans/revolving debt used (10 percent) • New loans (10...
Follow Tessa on
Google+