A Secured Credit Card for People with Money Problems

Download Audio Version
A secured card is a borrowing instrument that requires a deposit and is a good option for people who need to build or rebuild their credit history. The limit is usually lower than or equal to the deposit made. Some financial institutions keep the funds in an interest-bearing account until the borrower decides to close the account. Another option is to switch to an unsecured card, and issuers are often willing to offer one provided that the borrower makes regular and timely payments. In fact, some financial companies review accounts in 6 or 12 months and issue unsecured cards to borrowers who meet the criteria.
Pros and Cons
According to opponents, many companies charge hefty fees and interest charges. The average APR is 23 percent on transfers and purchases and 25 percent on cash advances. The interest-free period varies from one bank to another. Some issuers offer a grace period of 25 days. Paying the balance in full during the interest-free period is the way to avoid interest charges. Issuers also assess fees for over-the-limit transactions and late payments. There is also a fee for returned payments. Moreover, holders pay more fees, including monthly account, application, and annual fees. It is best to choose a card with a low APR, which earns interest on the money deposited in the account.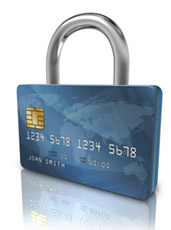 While there are downsides, this is an option for borrowers with delinquencies, bankruptcies, missed and late payments, and money problems. Financial institutions offer unsecured loans with attractive rates and terms to applicants with a good payment history and high income. These loans are not backed by a deposit or asset that the bank can seize in case of default. Financial institutions face a higher risk when loans are not secured by collateral. Hence, borrowers with compromised credit are unlikely candidates. The good news is that almost any person is approved for a secured loan or card.
Additional Features
While some products go with a high interest rate, others are offered with an APR of 10 to 12 percent. The minimum deposit varies from $200 to $5,000. The deposit is based on the borrower's credit score and is refundable. The more money the applicant deposits, the higher the limit. Borrowers can choose from products with a variable and fixed interest rate. In addition, financial companies offer MasterCard, Visa, and other varieties. As a rule, the applicant's mortgage and rent payments should not exceed his income. Income can come from a variety of sources, including public assistance, retirement, and part-time and full-time jobs. Other sources of income include dividends, interest, investment income, self-employment, and seasonal jobs.
Some financial institutions offer perks and additional features such as text and mobile banking. Mobile banking allows holders to check their available credit, transfer funds, and pay bills online. Text banking is another beneficial feature that offers easy access to information. In addition, some financial companies offer paperless statements, account alerts, and features such as SafePass and ShopSafe. The latter offers added protection when shopping online. Account alerts are handy, especially if you are in the habit of missing payments. Financial institutions send text alerts and emails to notify customers when payments are due. Finally, paperless statements are an option for customers who are concerned about environmental pollution. They help reduce paper consumption and are safe to use.
The Application Process
Customers can apply at a local branch or online. They should fill in details such as their address and name, email address, phone number, and date of birth. Issuers are also interested in whether the applicant has a debit card or checking account. Only residents and citizens of legal age can apply. Additional information includes citizenship, social security number, and driver's license number. Applicants should state their monthly and yearly expenses and income as well as their disposable income. When transferring the deposit from a bank account, applicants must specify the bank's name, along with their account and routing number. Applicants must also fill in the total amount sent and the desired limit. They can choose from two options – standard delivery and rush service. Standard delivery usually takes up to 10 business days.
Applicants receive an email confirmation after they have filled in the required information. The financial institution verifies account ownership and confirms the applicant's identity. Customers can use different methods to fund the deposit, but making a deposit through a checking account is the most common one.
Related Articles
Loans for Borrowers with Money Problems
Bad credit loans are offered to borrowers with financial problems, poor payment history, delinquencies, bankruptcies, arrears, and missed payments. Private lenders and other financial organizations offer financing to people with poor scores, rating, and history. Features Lenders offer two types of...
Student Loans as a Form of Low-Cost Financing
Student loans are offered to people who are enrolled full or part time at an accredited institution of higher education. Government agencies and private lenders offer financing to students enrolled in private and state colleges, universities, and trade schools. In addition to these types, there are...
Secured Loans Types and Benefits
A secured loan can take different forms – mortgage, non-recourse loan, title and secured car loans, and pawnbroker loans. The main difference between unsecured and secured debt is that the latter is backed by some valuable asset, known as collateral. There are different types of collateral...
Follow Tessa on
Google+