Ways to Ask for Interest Rate Reduction

Download Audio Version
If you think that your interest rate is excessive, you may be asking yourself what the best way to ask for interest rate reduction is. You may wonder if this is a likely outcome and if you should bother at all. Obviously, some cardholders will find it easier than others. Those who have been diligent payers, making all payments on time, may ask for an interest reduction, and the creditor is likely to approve it.
Why Are Credit Card Companies Willing to Lower Interest Rates?
There is a fierce competition in the credit card sector. If you are a loyal and good customer, the issuer will want to keep you. In fact, it costs companies a couple of hundred dollars to attract a new client, and it is not easy today, explains author of "What every Credit Card User Needs to Know", Howard Strong.
Do not despair if you are not among your bank's valued customers. It is not difficult to request a lower rate, but it may take some time. If you are calling the issuer, be prepared to listen to bad music some ten to twenty minutes. So, you should call if you have half an hour per every card in your wallet. When you finally get a representative, ask if they can offer you a lower interest rate. You may be transferred to another employee or supervisor and discuss the matter with them. Be sure you know what the current prime rate is. You may be quoted a prime rate from a past period.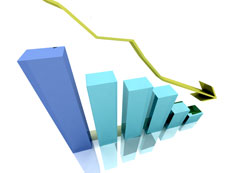 When You Call Your Issuer
Ask if your rate can be converted to the lowest possible. Make sure you remind them of your long customer relationship and payment history.
Your rate may be lowered with 1.5 or 1.75 percent, which does not look like much, but this depends on what balance you usually carry. Some credit card issuers will be willing to lower your interest rate once more if you call them in six months. Not everyone will be happy to do it, though. Department store cards featured with perks are usually less flexible.
In most cases, bank employees will want to talk to the primary cardholder. If this is your husband or wife, they need to be there.
Remember that most of the time, credit issuers have no incentive to offer you interest rate reduction. It is you who has to call. And do you, in fact, know how much you are paying? Some customers have reported that before they called the issuer, they did not know they were paying a penalty. So, your interest rate may be over 30 percent, with you thinking it is much lower. It pays to call.
What If You Do Not Get What You Hoped For?
You may consider writing them a letter rather than being transferred from one employee to another. If your interest rate is too high, and the issuer refuses to lower it, try to pay your balance in full. They can increase their rates as much as they want, but nobody can force you to carry a balance. If you would rather carry a balance, let your issuer know that you received offers for cards with lower interest. Tell them that you may cancel your card and switch companies.
Or your may look for a company with better offers. Contact some local banks or check for solicitations in your mail box. Another way to go about this is to contact MasterCard or Visa directly and ask what their preferred issuers are. Once you return your application, wait for an answer from the issuer. They will typically get back to you within ten working days. If you don't hear back from them, call to inquire. In case your request was denied, the credit card issuer has to give an explanation in writing.
Related Articles
Save Money with No Fee and Low Interest Credit Cards
Both no fee and low interest credit cards offer plenty of benefits and help save money on interest charges and annual fees. Low Interest Cards Finance charges are the main benefit for holders. For example, if you have a balance of $1,000 on a card with an interest rate of 12 percent, you will pay...
Types of Interest Rates and Factors That Affect Them
An interest rate is money paid or charged by financial establishments for holding money at a savings account or borrowing a certain amount of money. Banks charge money because there is always a risk that borrowers default, go bankrupt, or pass away. Rate TypesThere are different types of interest...
Credit Cards for Individuals and Businesses
Credit cards are issued by a variety of financial institutions, including financial companies, caisses populaires, banks, and others. This is a form of revolving debt that is used for the purchase of services and goods. The payments are collected by issuers at a later date. There is an...
Follow Tessa on
Google+