Save Money with No Fee and Low Interest Credit Cards

Download Audio Version
Both no fee and low interest credit cards offer plenty of benefits and help save money on interest charges and annual fees.
Low Interest Cards
Finance charges are the main benefit for holders. For example, if you have a balance of $1,000 on a card with an interest rate of 12 percent, you will pay $10 in charges. In contract, if the interest rate is 25 percent, you will pay $20.83 in charges. You will end up paying $250 within a 12 month period. Another benefit is that paying the balance takes less time. If your interest rate is 22 percent and you pay $50, it will take 25 months to repay the balance. You will pay it in about 23 months if your rate is 12 percent. You can always use an online repayment calculator to find out how long it will take to repay the balance. Just enter the highest APR and the total balance. The calculator assumes that the minimum payment is $20. At an interest rate of 13 percent, you will pay a balance of $1,000 in six years provided that you meet the monthly payment and make no more charges. The actual time depends on your future account activity, interest rate, card limit, and terms. In any case, a tool like this will show you whether the total savings on a low interest card make it a good choice.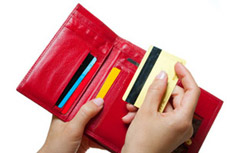 Some issuers also offer products with a lower minimum payment. The interest rate determines whether your minimum payment is affordable. Issuers calculate it in different ways. The minimum payment will not change if it is calculated as a percentage of the outstanding balance. Of course, a low interest credit card with no annual fee combines the best of both worlds. However, issuers usually offer one or the other option.
No Annual Fee
Obviously, the main benefit for holders is that they save money on annual fees. Given that issuers charge late and cash advance fees, foreign transaction fees, and interest charges, it makes sense to choose a no annual fee credit card. If you carry a balance, however, a low interest card is a better option. Those who pay their balance in full should be looking to save on annual fees. Some issuers also offer products with beneficial features and perks such as cash back. Fewer options are available for customers who are looking for a product with loyalty points or airline miles. A promotional APR on balance transfers is an added benefit. Issuers usually offer low interest rates on balance transfers to attract new customers. Clients can choose from different promotional offers, e.g. a low interest rate on new purchases during the first 6 months. The rate changes after the intro period is over.
Some credit cards with no annual fees offer cash back on purchases at department stores and gas stations. For example, you may earn 1 percent on all purchases, 2 percent on gas, and 3 percent at stores.
There are also specialty credit cards with no annual fees. Customers who opt for such products help support organizations such as the World Wildlife Fund. They receive a certain amount for each opened account. Some specialty cards also come with beneficial features such as cashback and a zero introductory APR. Banks apply the minimum payment to lower interest balances.
Other Products
Besides these options, customers can choose from cash back, airmiles, student, secured, and prepaid credit cards. Products with more benefits and perks usually require a high income level and a very good or excellent credit score. Secured and prepaid cards are offered to borrowers with compromised credit. When choosing between different products, ask about the foreign transaction and overlimit fees. Some no annual fee cards, for example, come with no overlimit fees. Look for issuers that don't assess charges on the first late payment.
Related Articles
Ways to Ask for Interest Rate Reduction
If you think that your interest rate is excessive, you may be asking yourself what the best way to ask for interest rate reduction is. You may wonder if this is a likely outcome and if you should bother at all. Obviously, some cardholders will find it easier than others. Those who have been...
Credit Cards for Individuals and Businesses
Credit cards are issued by a variety of financial institutions, including financial companies, caisses populaires, banks, and others. This is a form of revolving debt that is used for the purchase of services and goods. The payments are collected by issuers at a later date. There is an...
Using Balance Transfers to Reduce Debt Load
The term balance transfer refers to the transfer of credit or money from one account to another. Cardholders usually move high-interest balances to low-interest credit cards. Another reason is to consolidate debt. Issuers often offer very low or zero introductory interest rates as a way of...
Follow Tessa on
Google+