Roles and Expertise of Insurance Brokers

Download Audio Version
An insurance broker is a professional who offers, negotiates, and sells policies. He acts as intermediary between insurers and customers and receives compensation.
An important role of brokers is to help insurers to assess the types of risks they face. Risks include natural hazards such as bad weather, hurricanes, tornadoes, fires, and floods. At the same time, brokers act on behalf of and in the interest of customers. They do comparison shopping to find the best deals and offer policies from more than one insurance company. Brokers also help their clients to outline risk management strategies, which are suitable for their profile. There are different types of risk to look into, including natural disasters, car accidents, credit risks, cash flow problems, legal liabilities, and others.
Work Activities of Brokers
Insurance brokers consult clients and gather information for them. This is important as to understand their specific needs. They negotiate with insurance companies to be able to offer the best terms and premiums to clients. In addition, they help clients to mitigate risks and come up with working risk management strategies. For instance, they may have to install lock technologies, home security systems, surveillance cameras, and fencing to prevent burglary. They also advise clients on how to reduce their car insurance premiums. This may involve lowering coverage on old trucks and vehicles, raising the deductible, using one insurer only, and other strategies. In addition to advising clients, brokers handle policy renewals and amend policies, if required.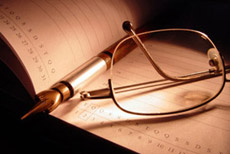 They maintain relationships with engineers, photographers, surveyors, financial institutions, and insurance companies. Thus they can act on behalf of clients and deal with administrative tasks such as correspondence with insurers and other professionals, paperwork, etc. They also process accounts, collect premiums, and keep up with new trends and changes in the industry.
Brokers help individuals and businesses to find the right accident, health, life, casualty, and property insurance. They offer a wide array of services such as claims assistance, consulting services, and resolving benefit issues. They also help clients to stay updated on legislative and regulatory changes.
Types of Insurance Brokers
There are two types of brokers that specialize in different covers and policies. Retail insurance brokers are professionals who act on behalf of companies and individuals. They offer policies such as health, travel, home, and car insurance, along with private and public liability and employer's liability plans. Commercial insurance brokers specialize in areas such as gas, oil, marine, and aviation and offer complex and high value policies. Commercial insurance policies cover equipment, machinery, and real estate in the event of theft or damage.
Some agents specialize in one area only. For example, there are life insurance agents who advise clients on the best life policies.
Degrees and Certificates That Brokers Have
Requirements depend on the country or state of residence. In some countries, a university degree is not required. In others, this work area is open to professionals with a degree in mathematics, economics, management, business, finance, accounting, or a related field. In addition, some countries, states, and provinces allow people to self-study while others require formal training. Without a degree, brokers usually hold an administrative or support position until they gain experience. Successful brokers have good interpersonal, communication, and written skills. They negotiate with and consult insurers and customers and should be able to develop and maintain relationships with different professionals. They also have business acumen, IT and administrative skills, as well as customer service skills. Brokers read specialist journals and press to stay updated and attend seminars. Brokerages usually offer training in legal and insurance issues, and there are other training schemes. Individuals who seek to become insurance brokers should have a clean background. Misdemeanors and felonies reduce one's chances of becoming one.
Related Articles
Car Insurance for Auto Repairs, Hospital Treatment, and Other Expenses
Car insurance is a type of coverage that rewards safe drivers and comes in different varieties. There are different types of coverage, including uninsured motorist protection, personal injury protection, comprehensive coverage, collision coverage, liability insurance, and others. The comprehensive...
Insurance Plans for Individuals and Businesses
Insurance is a term that refers to a contract between a policyholder and an insurer, with the aim of protecting customers from potential loss. A company or individual is reimbursed for losses meaning that they are entitled to receive financial compensation. How Insurers Assess Risk Insurance...
Insurance Policy and Covered Perils
An insurance policy is a contract or plan that provides coverage and transfers the risk of loss from the policyholder to the insurer. The contract includes different elements such as policy jackets and riders, endorsements, and conditions. Parts of the Contract A policy jacket is simply a printed...
Follow Tessa on
Google+