Property Insurance Types, Perils, and Exclusions

Download Audio Version
There are different types of property insurance such as home, earthquake, floor, and fire insurance. They offer protection against risks such as adverse weather conditions, natural hazards, theft, and other perils. The type of property to be insured, the coverage, and perils, and exclusions vary.
Coverage
Many issuers offer insurance policies for forest stands and forests, livestock, movable property, equipment, residential units, and apartments and houses. When it comes to movable property, examples are household utensils and appliances, clothing, pieces of furniture, computer, video, and audio equipment, and so on. Companies also offer coverage for equipment such as open air constructions, pools, outdoor fireplaces, gates, fences, etc. Finally, pets and livestock such as pigs, goats, and sheep are also covered. Basically, insurance policies fall in two main categories – single peril and broad form. The former offers protection against specific perils such as fire, tornadoes, terrorism, etc. The latter identifies a number of perils and disasters. They are all included in the policy.
Fire insurance offers protection against incidents such as implosion, explosion, lighting, fire, bush fire, storm, and others. Debt securities, deeds, currencies, and accounting records are excluded. Other exclusions are loss due to theft, revolution, insurrection, invasion, and war. Under the typical property coverage, events such as nuclear hazards, governmental actions, earth movements, and ordinances are excluded.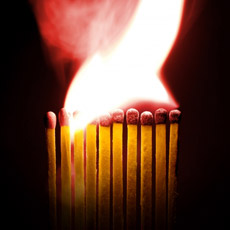 Some policies exclude hazards such as sewage, surface water, volcanic eruptions, mud flows, and mud slides. Other examples are mine subsidence, floods, landslides, and damage due to expansive soils. For example, you may have to buy subsidence coverage, if you live in an area above underground mining.
Coverage Types
Coverage types include personal property, other structures, and house damage. Examples of other structures are fencing, work sheds, detached garages, and other buildings. Some types of insurance offer additional protection against floods and earthquakes. The premium depends on the location of the property. It is typically higher for properties located in flood-prone areas.
A standard policy usually includes liability insurance and loss of use, personal property, and dwelling coverage. The personal property coverage includes items such as electronics and equipment, clothing, furniture, and sporting goods. Holders are reimbursed for items that are destroyed or damaged. The dwelling coverage includes your air conditioning, heating, plumbing, electrical wiring, and others. The loss of use coverage reimburses additional living and housing expenses that are incurred. In general, it offers protection in case the property cannot be lived in within a certain period. You can use it for your car as well. For example, you will need an alternative vehicle if you lose your car due to theft or collision. Your insurer must cover the costs incurred for the rental if this is your only vehicle. By the same token, the insurance company must cover the costs for alternative living arrangements, including living, restaurant, and hotel expenses. With most policies, insurers offer up to 20 percent of the dwelling coverage. Your loss of use coverage would amount to $50,000 if your dwelling coverage is $200,000. Standard policies offer 10 percent of the dwelling coverage for other structures such as fences and sheds. The amount paid would be $12,000 if the dwelling coverage is $120,000. Some policies also include medical payments and personal liability protection.
Modifications
Policies can be modified in different ways, for example, through schedules, exclusions, and endorsements. Schedules list the types of property, regions, and covered locations. The schedule can be updated.
Related Articles
Real Estate Appraisal to Find the Value of Your Property
Real estate appraisal is also known as property valuation, and the goal is to determine the market value of a house or another property. Factors to ConsiderThere are different factors to take into account, including the location, neighborhood, transportation, proximity to schools and hospitals, and...
Insurance Policy and Covered Perils
An insurance policy is a contract or plan that provides coverage and transfers the risk of loss from the policyholder to the insurer. The contract includes different elements such as policy jackets and riders, endorsements, and conditions. Parts of the Contract A policy jacket is simply a printed...
Follow Tessa on
Google+