Hazard Insurance, Coverage, and Premiums

Download Audio Version
Hazard insurance is a type of policy that protects property owners against damages caused by natural disasters such as earthquakes, tsunamis, tornadoes, storms, and fires. Property owners are entitled to receive compensation provided that the event is included in the insurance policy.
Also called property or homeowner's insurance, this policy provides coverage for vandalism, water damage, and other specific hazards. However, there is a difference between homeowner's and hazard insurance because the latter covers only physical damages. The former includes both hazard insurance and liability protection.
Different Coverage
Depending on the coverage, hazard insurance can be called hurricane hazard or earthquake insurance. Insurers calculate the premiums based on the known hazards in the region, building methods used, the age of the house, and its appraisal value. As a rule, you will pay 0.5 percent of the home's value. If your house costs $600,000, you can expect to pay $3,000 a year.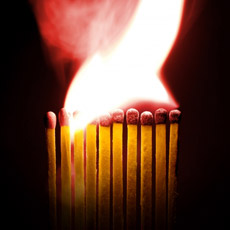 When borrowers apply for a mortgage loan, lenders require that they purchase a hazard insurance policy. The payments are included in the borrower's monthly payments. Your bank or credit union may recommend an insurance company, but you are free to choose an insurer on your own. The only condition is to exceed or meet the requirements of your financial institution.
Your financial institution may require more than what is in your hazard insurance policy. In places that are subject to tornadoes, tsunamis, wildfires, and earthquakes, insurers may require that homeowners pay extra for these natural hazards. This means that they are no included in your hazard policy. Some people also buy extra insurance for their business equipment, collectibles, jewelry, and works of art.
What is Considered a Hazard
According to some experts, property owners do not buy policies against hazards. A hazard is an event or condition which increases the chances of someone being harmed or injured. Worn-out brakes, bald tires, and ice are all hazards, but the policy does not protect the insured against all types of hazards. Hazards are conditions that one should avoid or minimize the chances of happening, if possible. Thus, some experts claim that mortgage providers should use the term homeowner's insurance and not hazard cover, which is incorrect. In this sense, homeowner's or home insurance is a type of cover for private properties. It offers protection or coverage for losses that occur in the property of the policy holder.
This type of insurance is a term contract meaning that it is in effect within a specified timeframe. Policyholders pay premiums. Many insurance companies charge higher premiums if there is a risk that the home will sustain damages. There are different types of coverage that cover the dwelling, items such as medals, coins, and banknotes, as well as damage to trees and shrubs, debris removal, collapse, etc.
Important Things to Check
There are specific exclusions such as concurrent causation, nuclear hazard, and war. Other exclusions to watch for include power failure, water damage, and neglect. Note that there is a difference between mortgage insurance and hazard insurance. The former pays for additional living expenses, structural repairs, medical expenses if an accident happens on the property, as well as property damages. In comparison, mortgage insurance policies are designed to protect lenders against default.
Note that acceptable proofs of coverage are policies, declaration pages, binders, and certificates of insurance. Homes that are rehabilitated or improved are subject to the same regulations and standards of coverage. The insurer may require additional premiums for properties that are renovated. Financial institutions require that borrowers purchase flood insurance if their property is found in a special flood hazard area. Homeowners can purchase flood insurance even if the policy is not mandatory. You can also opt for hurricane and wind coverage.
Keep in mind that the seller's insurance policy won't transfer to you automatically upon purchase. You should either buy a new policy or take steps to obtain the insurer's approval.
Related Articles
What Is Covered and What Is Not Covered by Home Insurance?
Home insurance policies are designed to offer protection for personal belongings and real estate and include different components, for example, liability and property coverage. There are different policies, exemptions, and claims and some providers offer additional protection. What Is Covered by...
Commercial Insurance with Broad Coverage and Affordable Premiums
Commercial insurance is available from different financial institutions and comes in different types. It is offered to small business owners, large corporate entities, and other establishments. Types of PoliciesInsurers offer different types of policies, including worker's compensation, general...
Insurance Plans for Individuals and Businesses
Insurance is a term that refers to a contract between a policyholder and an insurer, with the aim of protecting customers from potential loss. A company or individual is reimbursed for losses meaning that they are entitled to receive financial compensation. How Insurers Assess Risk Insurance...
Follow Tessa on
Google+