What Is Covered and What Is Not Covered by Home Insurance?

Download Audio Version
Home insurance policies are designed to offer protection for personal belongings and real estate and include different components, for example, liability and property coverage. There are different policies, exemptions, and claims and some providers offer additional protection.
What Is Covered by Home Insurance
The types of perils covered vary depending on the insurer, area, and other factors. The list of perils and hazards includes civil commotion and riots, malicious mischief, theft and vandalism, explosions, and hail and windstorm. Other perils include overflows and leakages, loss of property, collapse of buildings, earthquakes and floods, and others. There are expensive perils such as wildfires, tornadoes, hurricanes, and heavy winter storms. In general, there are two types of policies – named and open perils.
Open perils policies cover all types of accidents and events while named policies come with a list of covered perils. Standard policies include perils such as theft, vandalism, lighting, smoke, aircraft, and vehicles. While some policies are called open perils, they contain a list of exclusions. Examples include old paints, gradual seepage, rotted gutters, and so on. Other types of coverage are required for these, for example, vehicle and flood insurance. Some events are considered uninsurable. One example is nuclear explosion. Coverage for antiques, collections, art, and jewelry can be added to the policy. Personal property and belongings are often covered but within certain percentage limits.
Benefits for Homeowners
Obviously, the main benefit is that owners are offered property replacement, emergency repairs, and coverage for living expenses. Insurers cover living expenses if the property is severely damaged and unsafe to live in. Personal property replacement is a major benefit in case the homeowner's furniture, equipment, and other items are destroyed or badly damaged. There are insurers that even offer multi-policy discounts meaning that customers who insure their vehicle and real estate enjoy attractive discounts. Group savings are also offered to members of professional associations and employees. In addition, service providers offer discounts for newly built and renovated houses as well as early shopper discounts and protective devices discounts. Protective devices are useful in that they contribute to a safe and secured environment just like home insurance policies do. Such devices include sprinklers, burglar alarms, fire alarms, fire extinguishers, deadbolts, smoke alarms, and others. Homeowners who have never filed a claim are also offered attractive discounts. Another benefit for customers is that there is a selection of policies to choose from, including broad and basic plans. Broad coverage offers protection against ruptures, falling objects, freezing of plumbing, and a lot more.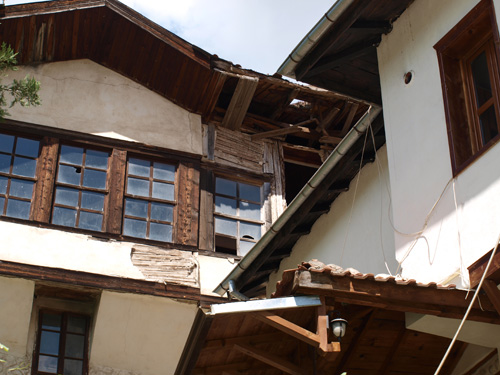 What Is Not Covered By Home Insurance
There are other types of policies that help cut back on stress, especially if you live in an area that is prone to cyclones, floods, earthquakes, tornadoes, and other natural disasters. Two examples include flood and earthquake insurance. Such policies are intended for areas that are at risk of power loss and outages, fires, flooding, and other damages and faults that are caused by earthquakes. Depending on the provider, the list of exclusions may cover events such as floods, vehicles, land, fire, and others. Several exclusions are common to most home insurance policies. These include intentional loss ordinance, power failure, water damages, and neglect.
This are just some of the common exclusions:
Water damage caused by flood
Water damage caused from the freezing of indoor plumbing
Damage caused by snowslide, landslide, earthquake
Damage caused by insects (termites, squirrels, etc.)
Speaking of rates, the premiums are usually higher for homes built on sandy soils, multi-storey homes, houses built of masonry and bricks, as well as older buildings. Such types of buildings are at risk, however, and it pays to have insurance. Flood insurance also offers security and safety in regions that are prone to floods. This is a type of insurance that is available to renters, commercial and business owners, condo owners, homeowners, and other customers. The premiums depend on flood risk, property type, and so on. Different policies are offered to renters and homeowners in high-risk, moderate-risk, and low-risk areas. Factors such as the deductible, location, number of floors, occupancy, and year of building are taken into account. This type of home insurance offers many benefits, especially for home owners who live in high- and moderate-risk areas. Coverage is offered for buildings and contents but in some cases, additional coverage is required for the contents.
Most home insurance policies are comprehensive, and the list includes detached garages, blinds, cabinets, wallboards and paneling, permanent carpeting, and appliances such as dishwashers, stoves, fridges, and others. The list also includes the foundation of the structure, heating and cooling systems, debris removal, and more. There are certain items and expenses that are not covered, including living expenses and investment vehicles such as stock certificates, precious metals, and others. Outdoor furniture is usually not covered, including hot tubs, walls, fences, patios, and decks. On the positive side, most policies are comprehensive and cover artwork, carpets, air conditioners, electronic equipment, clothing, and other personal belongings. In general, standard and special insurance policies offer many benefits, including ease of mind, a range of covered buildings, structures, and personal belongings, affordable monthly premiums, low level of stress, and a lot more. Homeowners enjoy the fact that home insurance policies cover both, external and internal damages, including falling debris, fire, lighting damage, hail and wind damage, and others. Total destruction may be covered under certain policies. The total replacement costs are covered by the insurer in case the homeowner loses his or her property. Such policies are not offered by many insurers.
Related Articles
Car Insurance for Auto Repairs, Hospital Treatment, and Other Expenses
Car insurance is a type of coverage that rewards safe drivers and comes in different varieties. There are different types of coverage, including uninsured motorist protection, personal injury protection, comprehensive coverage, collision coverage, liability insurance, and others. The comprehensive...
Hazard Insurance, Coverage, and Premiums
Hazard insurance is a type of policy that protects property owners against damages caused by natural disasters such as earthquakes, tsunamis, tornadoes, storms, and fires. Property owners are entitled to receive compensation provided that the event is included in the insurance policy. Also called...
Follow Tessa on
Google+