Medical Insurance as a Flexible Solution to Maximize Employment Benefits

Download Audio Version
Medical insurance policies cover health-related and hospital expenses due to accidents and illnesses. Benefits are offered for injuries, medical problems, and accidental death. The different plans are offered by non-government entities, private insurers, government agencies, and others. As a rule, customers are paid benefits if they lose their ability to take care of themselves, including continence, walking, dressing, bathing, eating, and toileting.
Types of Medical Insurance
There are different types of policies, including travel, health, medical malpractice, medical travel, and others. Insurers offer different plans such as high-deductible and point-of-service plans and preferred provider and health maintenance plans. Depending on the plan of choice, customers may be allowed to choose their healthcare provider. Some policies have higher costs than others, and customers co-pay for different types of care. There are hardship exemptions under some policies. Customers qualify if they have declared bankruptcy, have experienced flood, fire, or domestic violence, or are homeless. Individuals who do not qualify for health coverage may also apply for hardship exemption. Customers can choose from different types of private health policies available, including fee-for-service, managed care, and others. Indemnity or fee-for-service plans are one option for customers who are self-employed. This is a flexible solution in that customers are given the opportunity to choose from different providers and healthcare professionals. The main downside is that customers are required to pay upfront fees. Under some plans, you pay coinsurance, deductibles, and premiums. Other plans offer multiple benefits such as preventive services and primary care visits free-of-charge. There are different types of preventive services, for example, HIV screening, diet counseling and advice, diabetes and cholesterol screening, blood pressure screening, depression screening, and others. They are offered to patients at risk of chronic conditions such as high blood pressure, cardiovascular problems, and other. Immunization is also offered. The types of screening offered vary from one provider to another. In addition to these policies, customers can choose from health reimbursement plans and health savings accounts that cover health-related costs. The different plans are offered in the form of family or individual coverage.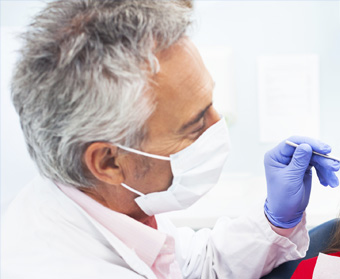 Benefits of Medical Insurance
Customers are offered multiple benefits, and the main one is a degree of security in the event of accident or illness. Private medical insurance, for example, offers benefits such as continuity of care, personal care and attention, unrestricted visiting hours, and a private room. Other benefits include flexibility of choice and no lines and waiting. There are some downsides, however, and one is that the coverage is limited, i.e. not all illnesses are covered. As a rule, the higher the premiums, the broader the coverage. Another problem is that the premiums increase with inflation. Finally, many people find it difficult to choose the right policy for them because there are many different types of plans and providers, with tight competition among them. It is a good idea to contact an independent financial adviser and discuss your options. Note that nursing home care, assisted living facilities, and custodial care are usually not covered by health insurance policies.
Flexible plans allow customers to eliminate some services and make the plan more affordable. They benefit from affordable medications and doctor's visits as well as lower surgery and emergency bills. Co-pays for doctor's visits, tests, and prescription drugs drive the cost down. The types of services offered depend on whether the patient is in a hospital, outpatient care, or rehab facility. They offer different treatments and therapies.
Differences between Private and Public Health Insurance
There are some differences between private and public plans, and one is that private medical insurance provides more coverage. Customers have access to a larger network of healthcare providers and physicians compared to public plans. Public plans are more affordable, however, and offer multiple benefits. There are a number of requirements to meet to qualify, and these include disability, residence and citizenship, health status, age, income level, and others. Physicians prefer to treat patients who are covered by private medical insurance because of the higher payout. Moreover, physicians deal with a lot of paperwork while treating patients with public health coverage. When it comes to private health policies, there are some criteria to meet, and some customers are denied coverage. There are exclusions as well based on the patient's health status. Customers who opt for private coverage make co-payments and pay deductibles. Health savings accounts also offer benefits, the main one being that the money held in the account is tax-exempt and used to cover medical expenses. There are some requirements to qualify. Customers must have a high-deductible plan to be eligible. This is a good option for customers who are near retirement and those with no serious health conditions. If you require expensive treatment and medications, this may not be the best option.
Related Articles
Travel Health Insurance - Are You Covered
Travel insurance offers a degree of security in case of an unfortunate event, including illness and accident and associated medical and hospital expenses. There are different types of coverage for dental and medical needs, and customers can choose from annual and single travel coverage and other...
Insurance Plans for Individuals and Businesses
Insurance is a term that refers to a contract between a policyholder and an insurer, with the aim of protecting customers from potential loss. A company or individual is reimbursed for losses meaning that they are entitled to receive financial compensation. How Insurers Assess Risk Insurance...
Follow Tessa on
Google+