Savings Accounts for Businesses, Adults, and Children

Download Audio Version
Retail banks offer savings accounts to customers and earn interest on the money deposited. Holders are usually allowed to make a limited number of financial transactions, including checks and transfers. This is a liquid savings instrument intended for people who have extra money and don't need them in the near future.
Beneficial Features
While people don't earn interest on cash, they get paid by financial institutions to keep their money in a savings account. Some banks offer a progressive interest rate. Holders can withdraw money at any time, and they can choose a currency. There are no charges for maintenance, closing, and opening. Moreover, both businesses and individual customers can deposit their money with a bank. The interest rate varies depending on the currency and the deposit period. Banks usually offer a higher interest rate to customers who choose a longer deposit period. For example, if holders earn at 4 percent over a 3-month period, the bank may offer an interest rate of 5 percent over a 6-month period. The rate also depends on the amount of money deposited. Another beneficial feature is that it is relatively safe to keep money in a bank. People who carry cash around risk losing it or have it stolen. Banks keep their customers' money in fireproof safes. Moreover, clients can use their savings for unforeseen expenses and emergency situations such as car repairs, medical bills, a large electricity bill, etc. The money kept in the account is insured, which means that if the bank goes bankrupt, customers won't lose their savings. Holders also benefit from automatic transfers and can deposit additional amounts. With some banks, customers can deposit unlimited amounts and can withdraw money when they are short of cash.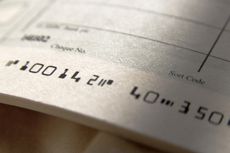 Types of Accounts Banks Offer
Customers can choose from a variety of products, including basic, money market, children's, instant access, notice savings, and others. The latter is a product that offers an attractive interest rate, but holders may lose some interest if they withdraw money from the bank unexpectedly. Financial institutions require that customers inform them if they plan to withdraw money. Thus holders must send a notice 90, 60, or 30 days in advance. Instant access accounts are another option, which allows customers to withdraw cash easily and quickly. Depending on the financial institution, holders can withdraw money through an ATM or over-the-counter. In addition, some banks offer more options to withdraw cash while others put a limit on the number of withdrawals. The interest rate may be fixed within a certain period of time, e.g. 12 months. Some banks also feature a high introductory interest rate to attract customers. The rate drops once the introductory period is over.
A basic savings account is a good solution for customers who are starting out. They have low or no minimum balance requirements and allow customers to withdraw cash at any time. The downside is that customers are offered a low interest rate, which is usually less than 1 percent. A money market account is another option that pays higher interest. This product is offered by credit unions, banks, and other financial establishments. Banks have higher balance requirements and limits on the number of withdrawals that customers can make a month. The minimum balance can be in the range of $1,000 - $2,500. In some cases, there is a limit on the number of checks that you can write on a monthly basis.
Products for Children
In addition to these products, there are children's accounts that help parents to teach children valuable financial lessons. Some people believe that the money deposited is not taxed, but this is not true. At the same time, some products pay a high interest rate provided that customers make monthly deposits on a regular basis. Some financial institutions offer an introductory interest rate of 6 percent, which can drop to 3 – 4 percent once the introductory period is over. There are different ways to open an account – at a local branch, by phone, or by post. Financial institutions also offer online banking services that allow customers to check their balance and make transfers online. Note that banks have age restrictions. Customers with children up to 16 years of age meet the criteria. A child over 14 years old can open an account without his/her parent's consent. With some banks, withdrawals are not allowed, but customers earn more during the introductory period. The maximum deposit varies and can be as high as $1,000,000.
Related Articles
Deposits as a Way to Earn Interest and Attractive Returns
Deposit refers to a sum of money that is kept in a bank and earns interest. The goal is to increase the balance. Money is sent in the form of checks or cash through bank transfers or other means. Financial institutions offer different types of accounts that accept deposits. The money is held there...
Beneficial Features of Checking Accounts
A checking account allows holders to make deposits and withdrawals. The main benefit of this type of transactional accounts is that the funds deposited in them are liquid. This means that money can be withdrawn at any time and no penalties apply. There are different ways to withdraw funds,...
Benefits for Holders of High-Interest Savings Accounts
A high interest savings account is a type of account that yields good interest rates and is FDIC insured. It comes with a higher minimum account balance and restrictions on the number of withdrawals allowed. The restrictions are intended to minimize costs for the financial institution. They allow...
Annual Percentage Rate, Fees, and Uses
The annual percentage rate is made or charged within a period of 1 year. Financial institutions charge interest on loans, credit cards, and other financial products. Savings accounts and other investment instruments pay interest. Differences between interest rate and APRAPR includes one-time fees...
Follow Tessa on
Google+