Deposits as a Way to Earn Interest and Attractive Returns

Download Audio Version
Deposit refers to a sum of money that is kept in a bank and earns interest. The goal is to increase the balance. Money is sent in the form of checks or cash through bank transfers or other means. Financial institutions offer different types of accounts that accept deposits. The money is held there for future use.
Types of Accounts
There are different products available to business and individual clients, including term and deposit accounts. The former refers to money held in a bank that can be withdrawn only after a set period of time. The yield depends on the term – a long term means a higher yield. Sight or on call deposits are different in that holders are allowed to withdraw their money whenever they need them. Banks don't charge penalty fees for early withdrawal, and holders can make an unlimited number of withdrawals. This is the case with some types of savings accounts and with checking accounts. A short notice period is required in some cases.
In general, term accounts are suitable for short-term investments. The term varies and can be as short as 1 month and as long as 10 years. Holders earn higher interest compared to savings accounts and other instruments. The interest rate is usually fixed. This product is considered a safe investment instrument because deposits are insured.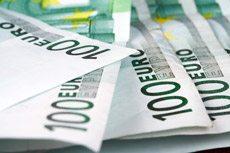 Accounts Offered to Students
Some financial institutions offer accounts that are designed for college and high school students. The terms vary from one institution to another. Some banks require that the parent or guardian is a co-owner of the account. The parent should have an existing account with the bank. This requirement is only for high school students and not college students. Holders who make direct deposit pay no monthly fees. Those who are enrolled in a university or college also pay no monthly fees.
High Yield Accounts
Some people choose to deposit their savings in a high yield account that offers attractive returns. The main downside is the fact that there is a limitation on the number of transactions. Money is safe because accounts are FDIC insured, and there are no minimums or fees. Financial institutions offer different features, including the option to link additional accounts. Holders are allowed to make deposits by check and electronic transfer. Some banks refuse to accept deposits by check while others have restrictions on the number of checks accepted. Some forms of payment are not accepted by banks, including travelers, starter, counter, and multiple-endorsed checks. You can send checks from another account or by mail. Check withdrawals are usually allowed. There are withdrawals limits (3 to 6 per month). Holders are allowed to make online, telephone, automatic, and preauthorized withdrawals. Banks specify the maximum withdrawal amount and the frequency allowed. Holders of CD accounts are usually not allowed to make deposits before maturity. Financial institutions charge penalty fees. The good news is that interest can be withdrawn at any time. No penalty applies. However, this will lower one's earnings. Holders can choose from annual, quarterly, and monthly periods for interest to be credited to their bank account. They can ask the bank to send the interest by check or keep it until maturity. Automatic renewal takes place on the date of maturity unless the holder submits an account closure form. Most financial institutions offer a grace period (e.g. 10 days) to submit the form.
Depository Institutions
You can choose from different types of institutions that accept deposits. Credit unions, building societies, caisses populaires, thrift institutions, savings associations, and banks are some examples. More and more people choose to open an account with an online bank. The reason is that they offer attractive interest rates. Online banks save on rent, utility bills, salaries, and other costs and offer better returns. Some accounts feature benefits such as no monthly fees and no fees on travelers checks and money orders. Holders are not required to maintain a minimum balance. They can use the bank's ATMs free of charge, and there are no overdraft protection fees.
Related Articles
Savings Accounts for Businesses, Adults, and Children
Retail banks offer savings accounts to customers and earn interest on the money deposited. Holders are usually allowed to make a limited number of financial transactions, including checks and transfers. This is a liquid savings instrument intended for people who have extra money and don't need them...
Wealth Management to Build an Investment Portfolio
Wealth management is associated with financial advisory and planning, portfolio management, and tax and accounting services. Wealth managers offer estate planning, philanthropy services, and wealth advisory to landowners, entrepreneurs, and families. Customers can choose from innovative and...
Portfolio Management for Different Investment Instruments
Portfolio management refers to asset allocation and management of bonds, stocks, shares and other securities. The term portfolio is used for a pool of investment instruments, including cash, mutual funds, bonds, and others. The aim of portfolio management is to maximize returns and minimize risks...
Follow Tessa on
Google+