Beneficial Features of Checking Accounts

Download Audio Version
A checking account allows holders to make deposits and withdrawals. The main benefit of this type of transactional accounts is that the funds deposited in them are liquid. This means that money can be withdrawn at any time and no penalties apply. There are different ways to withdraw funds, including electronic debit, ATMs, checks, at the cashier's desk, and others.
Types of Accounts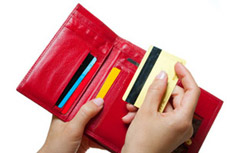 Checking accounts allow unlimited deposits and withdrawals, and this makes them different from other types of instruments. Moreover, there are various types of accounts, intended for different users – joint, student, business, and other accounts. In addition to these types, customers can choose from interest bearing, second chance, and online checking accounts. An interest bearing account is one type, which pays interest. It is designed for bank customers who maintain high balances. Some financial institutions offer accounts with no maintenance fees or minimum balances. With others, customers are required to maintain a balance or they are charged higher fees. Customers who opt for an interest bearing checking account can use a debit card or checks. The money can be used for mortgage payments, purchases, medical bills, etc. Second chance checking accounts are also offered by financial institutions. These accounts are designed for people who have had financial and banking problems in the past. For example, they have had too many bouncing checks. The main drawback of these accounts is that customers pay high fees. People with overdrafts and excessive debts often apply for such an account. Customers with banking problems may find it more difficult to open a regular checking account. People with bad credit are also denied an account. Those who apply for a second chance account should make sure that they can pay the opening deposit.
Express Checking and Online Accounts
Customers can also apply for an express checking or online account. The latter is a convenient tool in that customers can make direct deposits and pay their bills online. The main advantage of using an online account is that it is free in many cases. Additional benefits include free account alerts, mobile banking, and online monthly statements. Customers also enjoy free money transfers, ATM fee rebates, and other convenient features.
The express checking account is another variety which is designed for busy people. It offers a number of benefits, among which personalized checks, unlimited cheque writing, ATM access through a debit card, and many others. Another advantage is that these accounts usually come with no monthly fee. Fees apply for withdrawals made at the bank.
Special Types of Accounts
There are other types of accounts, including senior, lifeline, free, and joint accounts. Lifeline accounts, for example, are intended for bank customers with low incomes. They come with a limited number of cheques and low monthly fees. Financial institutions that offer them provide basic banking services. The main advantage for customers is the low balance requirements. Free checking accounts are offered to all customers and have no monthly fees. Banks usually feature them as a way to attract new customers. The main downside for customers is that they don't pay interest. Other disadvantages are that holders pay fees if they write more checks a month, use a debit card, or access their accounts electronically. Finally, senior accounts are offered by credit unions and banks, and some of them pay interest. They are intended for customers who are over 50 years of age and feature no monthly fees and many freebies.
Related Articles
Internet Banks Offer a Wealth of Services to Address the Needs of Businesses and Individuals
Internet banks offer a selection of products and services to businesses and individual customers. Clients can choose from savings, money market, checking internet bank accounts, credit cards, loans, and other products. Services OfferedOnline banks offer many products, including insurance policies,...
ATM Machines for Quick and Safe Bill Payment and Transactions
An ATM is an abbreviation for the automated teller machine that allows cardholders to complete transactions. They can withdraw money without having to visit a local branch. This is a convenient method, especially when customers need cash. Some retailers accept cash and credit only. Types of...
Savings Accounts for Businesses, Adults, and Children
Retail banks offer savings accounts to customers and earn interest on the money deposited. Holders are usually allowed to make a limited number of financial transactions, including checks and transfers. This is a liquid savings instrument intended for people who have extra money and don't need them...
Overdraft Protection, Limits, and Types
Overdraft protection is a feature of checking accounts that allows people to write checks for sums that exceed the balance. This feature is available to bank clients who have a line of credit. Otherwise, financial institutions charge fees for bouncing checks. Benefits of Using ItThe main advantage...
Follow Tessa on
Google+