Types of Lines of Credit and Requirements

Download Audio Version
A line of credit is a debt instrument that establishes a loan balance. It is extended to companies, institutions, and individual borrowers, and they can draw on it at any time and up to the established limit. Borrowers can use the money to pay tuition and board, make home improvements, major purchases, etc.
Some lines of credit are designed for students who are enrolled full-time. They can make interest-only payments before they graduate. In case there is no balance, borrowers incur no costs. Some financial institutions also offer a grace period (e.g. 12 months) after the borrower graduates. Student LOCs are unsecured and serve as supplemental income. Borrowers can use the money to pay for room and board, books and school supplies, and other basic expenses. Student lines of credit are offered with similar rates of interest to that of other LOCs. In many cases, financial institutions require that another person co-signs. This can be a guardian, parent, relative, or another person with a good credit history. The reason is that many students have little or no credit exposure.
Types of Credit Lines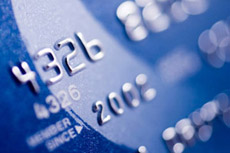 There are 3 types of credit lines – home equity, personal, and business. Business lines of credit are extended to customers and work like credit cards. The line comes with a specified limit, and borrowers make payments on a monthly basis. Financial institutions have more stringent requirements for lines of credit than for business loans. Applicants should present their business registration papers, recent financial statements, and tax returns. Other documents to submit include contact details, bank accounts and numbers, as well as a copy of the articles of incorporation. In addition, applicants should have a business certificate of deposit, good payment and credit history, and positive income. Collateral is usually not required, but some banks accept inventory and accounts receivable.
Personal LOCs come with different credit limits, depending on the financial institution. Creditworthy borrowers may be approved for a line of credit with a limit of up to $50,000. There are repayment and draw periods. Borrowers can draw on the credit line during draw periods. This period may last for 5 or 10 years while home equity lines have a draw period of up to 25 years. When the repayment period begins, the borrower has to pay off the interest and principal amount. There are also closing costs.
Secured and Unsecured
Lines of credit are of two types – secured and unsecured. Borrowers who opt for the first type should offer some collateral. This is the case with HELOCs, and the applicant's home serves as collateral. Financial institutions normally offer lower rates of interest and higher limits compared to LOCs and personal loans. The method of repayment depends on the financial establishment. Some borrowers make payments toward the principal balance and interest while others make interest-only payments.
Borrowers usually use home equity lines of credit for large purchases such as vehicles and home improvements. Unsecured LOCs are another type. People usually resort to LOCs to meet unexpected expenses and medical emergencies. Some borrowers also use lines of credit to consolidate high interest credit cards and loans. Unlike HELOCs, they are unsecured, i.e. they are not backed by some asset. They are riskier for financial institutions but come with lower interest rates than short-term personal loans and credit cards. Banks take different factors into account when assessing the borrower's ability to repay debt. These include income and expenses, past and current debts, lifestyle, and credit history. Credit cards and personal loans are two alternatives to lines of credit. Credit cards are a better option for borrowers who often buy small items on credit and pay their balance on time. They feature high interest rates, and it is dangerous to use them for large purchases. Personal loans are intended for borrowers who need money for a single large project. Those who expect several large projects over the next years often resort to lines of credit.
Related Articles
Revolving Credit for Daily Expenses and Major Purchases
Revolving credit is an agreement between a company or an individual borrower and a financial institution, which offers funds on demand. Borrowers can draw on the line whenever they need funds but are under no obligation to use the money. There are different types of revolving debt such as credit...
Credit Cards for Individuals and Businesses
Credit cards are issued by a variety of financial institutions, including financial companies, caisses populaires, banks, and others. This is a form of revolving debt that is used for the purchase of services and goods. The payments are collected by issuers at a later date. There is an...
Fees and Common Uses for HELOCs
A home equity line of credit is a secured loan whereby the borrower's home serves as collateral. Borrowers are allowed to draw on their discretion once the financial institution establishes a maximum balance. Do Your HomeworkBefore choosing a HELOC, it is important to ask lenders whether the loan...
Follow Tessa on
Google+