Short Term Loans for Day-to-Day and Other Expenses

Download Audio Version
Short term loans are offered by credit unions, banks, and other financial establishments. They are available to business and individual customers and usually have a maturity of up to one year. Borrowers pay in fixed installments and save money on interest charges because of the short repayment term.
Financing Options for Business Clients
Short term loans are one option for companies and are usually repaid within 3 to 4 months. Companies with seasonal businesses often resort to this lending option. It is also a solution for businesses engaged in international trade and those with cyclical operations. Another reason to apply is to raise working capital to pay suppliers, meet bills and payroll, and increase cash flows. Companies that apply for financing should meet certain lending criteria. Customers should present documents such as accounts payable or payments to suppliers, loan repayment history, income statements, cash flow statements, and other information. Credit unions and banks base their lending decisions on factors such as credit score, income level, debt-to-income ratio, type of business operations, and whether the company is a start-up or an established business. Based on such factors, financial establishments may offer an unsecured or secured loan whereby some asset serves as collateral. The interest rate (variable or fixed) and the term are also based on factors like these.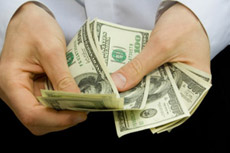 While the interest rates on short term financing are usually higher, they depend on many factors such as the state of the economy, demand and supply of credit, types of financial products, inflation, and others. Financial institutions usually offer lower interest rates in times of recession and higher rates in periods of economic growth. Another factor is whether the company is considered a risky borrower. Banks assess whether there is a risk of default.
Short Term Loans for Individual Customers
The lending criteria depend on the bank and type of product. People who apply for a short term loan under a transition assistance plan should be non-exempt employees such as per diem, limited, contract, and career employees. There is a minimum and maximum amount, and borrowers make monthly payments. The outstanding balance is due in case the contract ends before the amount has been repaid in full. In addition, there are short term tuition and fee loans that are offered to qualifying students. They are available to students who are enrolled full time and require proof of financial resources. Many universities also have other requirements such 2.0 GPA or higher and a good payment history, including no past due outstanding balances. Universities require that applications be printed or typed legibly. A committee or the accounts receivable section makes lending decisions, and funds are usually distributed on a first come, first serve basis. In addition to these varieties, customers can also apply for short term personal loans. Payday loans are one example, and borrowers usually pay off the outstanding balance on their next payday. These loans are unsecured and come with very high interest rates due to the short repayment period. The amount varies from $100 to $2,500, but customers usually borrow $1,000 or less. While this type of financing is a good option in case of emergency, it should be used as a last resort. There are better products for customers who seek to finance large purchases or go on vacation. There are alternatives to payday financing, including a cash advance, overdraft, or loan from a friend or family member. Other alternatives to short-term financing include credit cards and lines of credit, which are considered flexible borrowing solutions.
Related Articles
Bridge Loans as a Short-Term Financing for Homebuyers
A bridge loan is a form of financing offered by banks and companies to individual customers and businesses. Homebuyers often need money for the purchase of a new home while they are in the process of selling their old house. Borrowers also use the money to pay divorce expenses and estate taxes and...
Fast Loans - Requirements, Risks, and Benefits
A fast loan helps borrowers to meet emergency expenses such as medical bills and car repairs. Borrowers with poor credit can apply as well because lenders don't run a credit check. This is an alternative to traditional loan providers, especially when you need money fast. In many cases, banks have...
Follow Tessa on
Google+