Mortgage Brokers Help Buyers to Choose the Right Lending Solution

Download Audio Version
Mortgage brokers work with clients and help them to find the right product for their budget and requirements. They are professionals who act as middlemen between financial institutions and homebuyers.
Expertise, Tasks, and Responsibilities
Brokers have extensive experience and knowledge of the housing and lending markets. They explain to clients details such as terms, interest rates, closing costs, fees, rebates, and other incentives. Brokers also explain the differences between various types of loans, including interest-only, prepayment, endowment, and standard mortgages. There are different interest rates to choose from, and it is the responsibility of brokers to inform clients of the difference between capped, discounted, fixed, and variable rates. They gather the necessary paperwork such as identification documents, copies of loan and credit statements, recent pay slips, and others.
Generally, brokers are experienced in the origination of commercial and residential mortgages. They guide clients through the whole process, work with customers who have compromised credit, and help clients to assess their financial situation. An important role of brokers is to protect their clients from predatory and abusive lenders that pray on prospective homebuyers. To this, brokers have extensive industry experience, good knowledge of real estate laws, and working relationships with reputable lenders.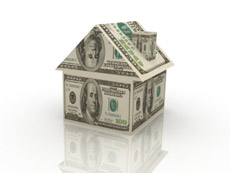 Clients with blemished credit often have a more limited access to standard lending solutions. The broker will explain the difference between prime and sub-prime lenders and how/whether the client can benefit from a sub-prime mortgage loan. In addition, brokers help clients to better understand the home-buying process and the different steps involved.
Mortgage brokers explain the different financing options, along with the associated costs and documents to be submitted together with the loan application. They inform clients of the disbursement of applications and different lock-in options.
Types of Brokers and Affiliations
Some brokers work with one financial institution or a group of lenders, meaning that they advertise their products. Other professionals offer unbiased advice because they are not tied to banks or other entities. They are called independent brokers. There is a third group of professionals who work with banks that are a representative sample of the lending market. The fees that brokers charge do not vary depending on age, ethnicity, race, religious affiliation, marital status, or gender. Some brokers do not charge fees because they are paid a commission by financial institutions. Others are paid by both loan providers and home buyers. At the same time, brokers should avoid undisclosed fees and secret fee-splitting arrangements with financial establishments. They have some legal duties such as the duty to explain all details and material facts and the duty of honesty, good faith, and fairness.
Qualifications
The minimum requirement for a mortgage broker is to have a license and a high school diploma. However, an increasing number of brokerages are looking to hire professionals who hold degrees. Brokers who want to increase their employment opportunities often complete a real estate course at a university or college. Real estate programs offer training and classes in escrow and marketing procedures, accounting, and real estate contracts. Brokers learn about building codes, estate transactions, and different aspects of real estate administration. There are different degree options to choose from, including finance, accounting, property management, and real estate. Some brokerages require an MBA in Finance or a Master's degree in Business Administration. Depending on the programs offered, other good options include Consumer Financial Services, Business Management, and Real Estate Studies. Formal training of 60 – 90 hours and an examination is required to obtain a license. Companies usually require 2 to 3 years of real estate experience if candidates do not have a degree.
Related Articles
How to Apply for a Commercial Mortgage
Commercial mortgages are offered to businesses and backed by some valuable asset such as apartment or office buildings, warehouses, shopping centers, and residential real estate. Banks offer lower interest rates when collateral is present. Other lenders include insurance companies, government...
Conventional Mortgage as a Low-Risk Financing Option
A conventional mortgage is a loan offered to borrowers who can make a down payment of at least 20 percent. Generally, such loans meet the criteria established by Fannie Mae and Freddie Mac. Advantages of Conventional Loans Borrowers benefit from a lower interest rate compared to other loans, and...
Bridge Loans as a Short-Term Financing for Homebuyers
A bridge loan is a form of financing offered by banks and companies to individual customers and businesses. Homebuyers often need money for the purchase of a new home while they are in the process of selling their old house. Borrowers also use the money to pay divorce expenses and estate taxes and...
Follow Tessa on
Google+