Closing Costs, from Home Inspections to Attorney Fees

Download Audio Version
The closing costs are incurred by the seller or buyer and are associated with the mortgage loan. The fees vary depending on the borrower's state or province of residence. The settlement form usually includes all closing costs.
Harmful Fees
Private transfer fees are one example whereby you are required to pay a premium before selling your home. Developers usually charge private transfer fees and include them in the sales contract. Thus, if the buyer sells the property within a certain period, certain percentage is to be paid to another party. This arrangement is to the disadvantage of homeowners because it lowers the home equity and makes it more difficult to sell the property. Resale fees are different in that the money is used for renovations and amenity and infrastructural improvements. Condo and homeowners' associations usually charge resale fees.
Types of Closing Costs
There are different types of fees such as inspection, appraisal, mortgage application, and recording fees. Appraisal is done to make an assessment of the property and verify its price. It is paid by the seller or buyer and the fee includes components such as improvements and renovations, the price of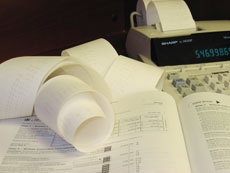 comparable properties, and others. Inspection fees are also paid by the seller or buyer. Inspections are made to check whether the house is in good condition. The fee depends on the size of the property. Thermal imaging inspection, lead-based paint swab test, and termite inspection are some examples. Other examples include light commercial building and new residential construction inspection. The financial institution may also request pool inspection (if any), Chinese drywall, and mold inspection.
Other types of fees include brokerage commission, survey fee, transaction stamps, as well as title service costs and attorney fees. The survey fee is paid to determine the dimensions and size of the lot and to make sure that there are no encroachments. Transaction stamps are also included in the closing costs. They can be in the form of an excise tax and are paid by the buyer or seller. The seller also pays for different title services, including insurance premiums and title search. They are paid to an escrow, settlement, or title agent. The title insurance premium and service fees can increase by up to 10 percent at closing. Other fees include pro-rate property taxes, property insurance, and home warranties. Pro-rata property taxes are paid each year on real estate properties. The buyer and seller pay a percentage of the tax, based on the length of ownership during the particular year. The pre-paid property insurance is usually paid by the new homeowner during the stated term of the loan. The home warranties can be purchased at closing and protect the property against damages and replacement and repair expenses. This coverage is a good option for first-time buyers and offers protection for different items. It is affordable and costs between $250 and $400. Some companies also advertise discounted policies.
Other Expenses
Borrowers may have to pay homeowner association dues as well. In some cases, they are paid by the seller. The payment is adjusted based on the ownership share of the seller and buyer during the year of sale. Otherwise HOA dues are paid on a monthly basis and are pro-rated. In many cases, borrowers also pay a mortgage application fee so that their application is reviewed and processed. They are either due at or before closing depending on the financial institution and mortgage type. Borrowers pay attorney fees as well. The lender and other parties may also have an attorney representing them to ensure that all mortgage documents are filled in correctly. Finally, the borrower may purchase points from the financial institution. Banks offer a lower interest rate in exchange for pre-paid interest.
Related Articles
Second Mortgages for Home Improvement and Major Purchases
A second mortgage is a type of secured financing, which is considered subordinate. This means that there is another loan against the same real estate property. Payments are made only after the first mortgage has been paid off. Because financial institutions take more risk, they offer a higher...
Fees and Common Uses for HELOCs
A home equity line of credit is a secured loan whereby the borrower's home serves as collateral. Borrowers are allowed to draw on their discretion once the financial institution establishes a maximum balance. Do Your HomeworkBefore choosing a HELOC, it is important to ask lenders whether the loan...
Real Estate Lawyers - Area of Expertise and Responsibilities
Real estate lawyers help clients with legal issues related to residential and commercial real estate, tenants and neighbors, commercial leasing, and private property ownership. Lawyers assist with transfer of real estate property, including purchase and sale. They help clients to deal with the...
Follow Tessa on
Google+