Adjustable Rate Mortgages with Teaser Periods, below Market Rates, and Other Perks

Download Audio Version
Adjustable rate mortgages are also referred to as floating and variable and offer multiple benefits, including lower monthly payments, teaser periods, and others. Financial institutions also feature lifetime and annual caps to protect consumers.
Interest Rates
A major benefit of adjustable rate mortgages is that loan providers offer competitive initial interest rate. What is more, the interest may drop, making payments more affordable. Lower monthly payments also mean that borrowers have more disposable income. They can use the money to make investments, buy a second home, go on vacation, or anything else. Many mortgages come with a low interest rate of 4 – 5 percent or even lower, and it pays to shop around. An adjustable rate mortgage also makes sense for customers who plan to sell the house in a couple of years. This will help them to save money and buy another house. Some people think that this is a high-risk product because issuers offered ARMs with negative amortization in the past. However, market conditions determine interest fluctuations, and the rate remains fixed over a certain period of time. There are caps on rate adjustments. For instance, if the teaser rate is 2.5 percent, the standard one cannot exceed 4 or 5 percent after the initial period. Another benefit is that the interest rates are usually lower compared to other products, including fixed rate mortgages. Usually, ARMs come with a below market rate to attract more customers. The rate is fixed over a certain period that can vary widely – from 1 month to 7 or 10 years.
Flexible Repayment Terms and Other Benefits
Many loan providers offer the option to convert to a fixed rate product, giving borrowers a degree of flexibility. This is important as it gives consumers the freedom to act in case their personal or financial circumstances change. In fact, some financial institutions allow borrowers to convert to any type of mortgage of their choice. They can choose the schedule, term, type, and other details. Fully open mortgages are one option whereby there are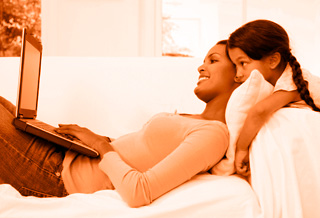 no prepayment penalties or restrictions. Borrowers are allowed to repay the principal and interest charges before the repayment term, either in full or partially. An ARM can save borrowers a lot of money over the loan term, and some experts claim that consumers save close to $20,000 in interest charges on a $100,000 loan over a term of 15 years.
Who Benefits from an ARM and Factors to Take into Account
This product is a good choice for financially savvy customers who use the money saved on interest charges to achieve other goals. It is not only persons with good financial discipline that benefit from floating rates. Customers who plan to pay off the loan faster and at a lower rate also opt for an ARM. Borrowers who are near retirement and those who plan to relocate also go for an adjustable mortgage. In fact, many homeowners relocate or refinance in 5 – 10 years. There are different types of mortgages, depending on the goals to achieve. For example, there are 3/27, 2/28, and other types of loans. With 3/27, the rate remains fixed for a 3-year period and then converts to a floating rate. These are also known as hybrid mortgages in that they have two components – adjustable and fixed. Again, there are caps so that interest rates adjust up to a certain level. Hybrid mortgages are popular among consumers for many reasons. Families grow, children grow, people move, and there are times of economic prosperity and economic downturns. Many people opt for flexible products and repayment schedules. There are many reasons why borrowers find it hard to keep up with payments, from expensive and complicated divorce to chronic illness, loss of employment and income, death in the family, and other unfortunate events.
Related Articles
Getting a Mortgage - Shop around for the Best Mortgage Rate
Mortgage rates vary based on factors such as type of mortgage, loan amount and purpose, location, type of financial institution, and others. Factors That Financial Establishments Take into AccountFinancial institutions are mainly interested in your ability to meet your financial obligations. This...
The 30-year Mortgage as a Popular Home-Buying Solution
30 year mortgage rates are offered on loans with terms of 30 years and vary from one bank to another. The fees, lock in period, and closing costs also vary. The average mortgage rate is around 4.2 percent.Choosing between 30-year and 15-year LoansThe choice depends on factors such as the interest...
Conventional Mortgage as a Low-Risk Financing Option
A conventional mortgage is a loan offered to borrowers who can make a down payment of at least 20 percent. Generally, such loans meet the criteria established by Fannie Mae and Freddie Mac. Advantages of Conventional Loans Borrowers benefit from a lower interest rate compared to other loans, and...
Benefits, Drawbacks, and Terms of Fixed-Rate Mortgages
A fixed-rate mortgage is a type of loan that comes with a fixed instead of floating interest rate. The rate of interest remains fixed over the term of the loan. The period can vary from 10 to 35 and even 50 years. Payments go toward interest charges first and then toward the principal amount....
Follow Tessa on
Google+