Fixed-Rate Loans: Lending Criteria and Terms

Download Audio Version
A fixed-rate loan is a debt instrument that comes with a fixed interest rate. The rate remains the same during the term and doesn't fluctuate. When interest rates are low and going up, borrowers with adjustable rate loans often lock in at a fixed interest rate. An adjustable rate is a better option when rates are about to decline. Amortization plays an important role, however. Interest rate fluctuations have a greater impact on loans with longer terms.
The interest charges and principal remain fixed, but your homeowner's insurance premiums and property taxes may increase. This said, the monthly payments are stable, which makes it easier to develop and stick to a budget. Many borrowers go for a fixed-rate because it comes with a longer term and offers a greater degree of security.
Fixed-rate loans go with different interest rates and terms: 10-year, 15-year, and 20- and 30-year. Borrowers who pay biweekly make 26 instead of 12 payments a year. This shortens the repayment term. One problem with these types of credit is that a large portion of the monthly payment goes toward interest charges during the initial period. The opposite is true toward the end of the term – a large percentage of the payment goes toward the principal.
Personal and Business Loans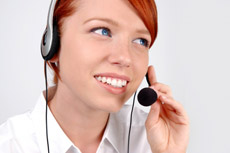 There are two types of fixed-rate loans – personal and business. Financial institutions that offer business financing advertise repayment holidays, no arrangement fees and early payment penalties, and a choice of loan amounts. Borrowers can take a repayment holiday during which they pay interest charges. They can pay back the loan at a time of their choosing, and no prepayment charges are assessed. Some financial institutions also require collateral. Moreover, some loans are interest-only for 5, 7, 10, or 15 years, and then borrowers start making payments toward the principal. Applicants can choose from different payment frequencies, including annually, semi-annually, quarterly, and monthly payments.
Financial institutions also provide small business loans with fixed interest rates. They offer repayment schedules of up to 7 years and advertise loans with no security or arrangement fees. Some banks have early prepayment penalties equal to 2 to 7 months' interest. With other lenders, you can choose a loan with a term from 1 year to 25 years. Borrowers are allowed to lock in the rate for up to 10 years, and then it converts to adjustable rate. Applicants are offered flexible repayment options, but early payment penalties apply. In general, business financing is beneficial for companies that experience a shortage of cash flow. Businesses that take out a credit also enjoy some tax relief. The reason is that a portion of the profits that goes toward repayment is tax deductible. Angel investors and venture capitalists also offer financing to start-ups in exchange for equity and part ownership. Unlike them, financial institutions only charge interest.
Things to Consider
Whether taking out a personal or business fixed-rate loan, there are some disadvantages to consider. One is that borrowers who apply for short-term financing are offered high interest rates. In this case, it is better to apply for an adjustable-rate loan. Applicants with a stable, high income may opt for an adjustable rate, since they can make additional repayments. This is one way to increase their home equity and shorten the repayment term. Fixed interest rates are a better choice for conservative, low-risk borrowers. At the same time, these loans are less flexible and come with a number of restrictions. You are not allowed to redraw money and there is a limit on the amount that can be repaid. Some financial institutions advertise unlimited repayment options.
Borrowers who are unsure whether to choose a fixed or variable rate may opt for a combination of both. This is known as a split loan. Here a portion of the loan comes with a variable rate while the remaining amount goes with a fixed rate. You can have a 40 percent fixed and 60 percent variable or another combination.
Related Articles
Fixed Interest Rate for a Predictable Repayment Schedule
A fixed interest rate is fixed over the term of a loan or mortgage, and borrowers make the same monthly payments. Mortgages, consumer loans, and other debt instruments fall in this category. Pros and Cons of Loans with a Fixed RateThe main benefit is that borrowers can predict their monthly...
Benefits, Drawbacks, and Terms of Fixed-Rate Mortgages
A fixed-rate mortgage is a type of loan that comes with a fixed instead of floating interest rate. The rate of interest remains fixed over the term of the loan. The period can vary from 10 to 35 and even 50 years. Payments go toward interest charges first and then toward the principal amount....
Refinancing to Lower the Interest Rate and Monthly Payments
Refinancing occurs when a company or an individual borrower replaces an old debt with a loan with better interest rate and terms. Alternatively, the borrower negotiates a new repayment schedule with the financial institution. Refinancing with a new lender makes sense if the interest rates keep...
Follow Tessa on
Google+