Real Estate Investment Trusts

Download Audio Version
REITs invest in real estate and come in different varieties, hybrid, mortgage, and equity. The main benefits are high liquidity, high yields, and tax advantages. They can be traded on private and public exchanges. The key indicators to look into are AFFO or adjusted funds from operations, FFO or funds from operations, and the net asset value.
Benefits of Investing in REITs
One of the main benefits is that real estate investment trusts are regulated, and there is a requirement to pass at least 90 percent of their taxable income to investors. Income is distributed in the form of dividends on an annual basis. REITs are regulated by stock ownership, income, and asset requirements. In fact, trusts follow the same accounting and valuation rules as corporate entities.
Another benefit for shareholders is that trusts specialize in different property types. They make investments in different types of estate such as golf courses, healthcare centers, industrial properties, residential units, and office buildings. There are REITs that invest in self-storage facilities, malls and shopping centers, hotels, and even prisons. Other benefits for shareholders include portfolio diversification and simple tax treatment. As an added benefit, dividends paid out to shareholders are secured in different ways, for example, by long-term leases and rents. Many consumers are attracted by the high yields which range from 4.3 to 8 percent. As a rule, factors to take into account include inflation protection, valuation, governance and transparency, and liquidity. Other factors that play a role include capital appreciation, income or dividend returns, and total returns.
Equity REITs
Equity real estate investment trusts are one variety that invests directly in property. They receive income in the form of rent. Equity REITs specialize in different types of estate, from lodging facilities to offices, malls, and apartment complexes. Some trusts maintain a diversified portfolio while others are specialized. For instance, there are REITs that only invest in retail units. The main benefit for investors is that equity REITs provide stable, long-term returns and outperform other real estate investment instruments. A further benefit for shareholders is that these trusts offer better risk-adjusted returns compared to other vehicles. Compared to private equity real estate funds, REITs fare better when it comes to higher-moment returns.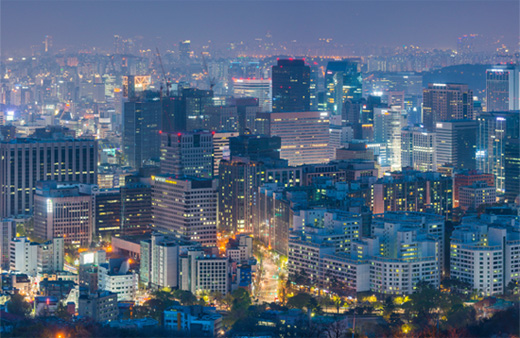 In addition, they provide strong net returns and make an effective use of leverage. This is a good way to gain exposure and invest in commercial real estate. What is more, investors benefit from the fact that these trusts are not subject to corporate income tax. A large portion of the profits is distributed among shareholders in order to avoid taxation. Cash flows are passed directly to investors in the form of dividends. Only income that is passed to non-resident beneficiaries is subject to taxation. Other than that, REITs are exempt from taxation with the exception of retained income. In fact, dividends are subject to taxation as ordinary income and some portion can be treated as nontaxable return of capital. Unitholders also benefit from real estate and equity performance.
Mortgage REITs
The mortgage REIT is another type that specializes in property mortgages. These trusts lend money to estate buyers or invest in mortgage-backed securities and mortgage loans. Income is in the form of interest payments on existing mortgages. The loans offered are secured by collateral (real estate). One of the main benefits for shareholders is that mortgage REITs are traded at significant premiums and are not too expensive to invest in. Some investors consider them risky because of the possibility of dividend cuts. However, given the high interest rates of 10 percent on average, this is not a source of concern. Some mortgage REITs actually offer about 20 percent in total returns.
Hybrid REITs
This is another option for investors whereby different strategies are used. These trusts invest in mortgages and real estate properties and generate income in the form of capital gains and rent. Hybrid trusts own different types of real estate, including shopping malls, residential buildings, office buildings, and others. This is a good way to gain exposure to income-producing, attractive asset classes and benefit from high yields. It is also a good source of passive income. Unlike real estate which is highly illiquid, this is a liquid investment vehicle that can be readily traded on the exchanges.
Other Types
There are other investment vehicles such as office, healthcare, and retail REITs. Office REITs, for example, invest in office buildings and generate rental income. There are several factors that play a role, including capital available, location, vacancy rates, and unemployment rates. Healthcare real estate investment trusts specialize in healthcare facilities such as retirement homes, nursing facilities, hospitals, hospices, medical centers, and others. They also invest in urgent care facilities and senior care facilities. High returns are usually associated with an increased demand for medical services. In general, customers who invest in REITs look at factors such as property type, portfolio diversification, management style, depreciation, and so on. Some consumers also invest in international REITs. In this case, foreign exchange risk should be taken into account.
Conclusion
Real estate investment trusts offer decent income to shareholders and benefits such as good corporate governance, controlled and low gearing, access to the property market, high yield returns, and tax transparency. There are also benefits for businesses, including access to fresh capital and a tax efficient structure.
Related Articles
Equity and Mortgage REITs and What They Invest in
Real estate investment trusts are types of securities that are traded on the exchanges. They specialize in mortgages and properties. Equity REITsEquity REITs buy real estate and rent it out. Basically, they invest in and manage rental and commercial properties and earn profits through holding and...
Follow Tessa on
Google+