How to Retire Early

Download Audio Version
Jobs such as police officer, firefighter, and teacher let you to retire early but not everyone is that lucky. There are some things to do to retire early than the traditional age.
Start Saving Early in Life
Different financial instruments allow consumers to save for retirement, including registered retirement savings plans, payroll deduction, SARSEP, SEP, SIMPLE IRA, and money purchase plans. There are other plans and investment instruments such as employee stock ownership plans, defined benefit plans, money market and savings accounts, and others. It is important to start saving early to be able to meet all expenses later in life.
Pay off Your Debts
This is a very important step toward a worry-free retirement. If you have multiple secured and unsecured debts, high interest credit cards, and other balances, you may want to check your financial statements to prioritize debts. List and rank your balances by interest rate. Paying high interest unsecured loans and credit cards saves a lot of money in interest. Lowering your interest rate also helps pay down the balance faster. Check for early prepayment penalties and other charges that can cost you dearly. It is also important to pay off your mortgage loan before retirement.
Downsize Your Lifestyle
If your expenses exceed your income, it is probably time to downsize your lifestyle. Make a list of your monthly expenses – utility bills, car payments, groceries, hair care and personal care products, and others. You can save on utility bills such as phone, gas, water, and electric bills by installing energy and water-efficient items. Energy-saving light fixtures will help save on electricity. Try not to buy new kitchen gadgets and appliances, sporting equipment, and other items you don't need to keep your household running. Buying a new oven and discarding your old one doesn't make sense if you have multiple debts to pay. Repairing your vehicle makes sense if there is no other way to go to work. Finally, you may want to develop a post-retirement budget to see how your monthly expenses fit in. Craft a realistic budget, include monthly income estimates, and stick with it for some time.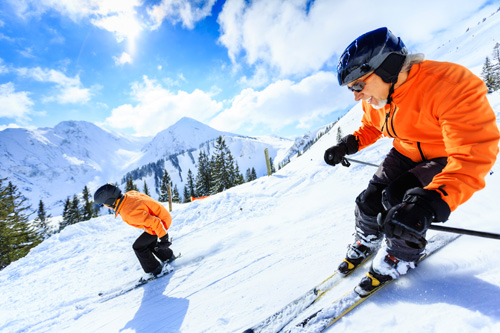 Have Reliable Health Insurance Coverage
Health insurance helps pay medical expenses such as surgeries, hospitalization, lab tests, treatments, exams, ambulance, and other costs. A comprehensive plan saves a lot on expensive hospital, medical, and dental treatment. Insurers usually offer coverage for prescription medications, inpatient and outpatient care, rehabilitation and occupational therapy, trips to the ER, and pediatric services. Many policies also cover preventive services such as vaccinations, screenings, and counseling to keep you in good health. Pediatric services usually cover vision and dental care for children and dependents. Some insurers also offer supplemental policies as well as life, accidental, disability, and other types of insurance. Most comprehensive policies are reliable but supplemental policies help in case of loss of income and unexpected expenses. Go comparison shopping and choose a policy with reasonable copays and deductibles to minimize out-of-pocket expenses. It is important to have affordable coverage for yourself and your family, whether employer-sponsored or private health insurance.
Is Your Portfolio Big Enough to Withstand Losses
Obviously, your portfolio and the assets held are important factors. Financial experts recommend investing in tax-free and tax-deferred assets. Portfolio diversification is also a good strategy whereby customers invest in different asset classes to minimize risk. Some investment instruments are low-risk or virtually risk-free but earn less than high-risk instruments. Safe investment instruments include certificates of deposit, savings accounts, short-term bond funds, I-bonds, treasury inflation protected securities, and others. There are risky investment vehicles as well, for example, Forex trading, foreign stocks, high-yield non-convertible debentures, and corporate fixed deposits. Other instruments for high-risk investors include portfolio management services, penny stocks, commodities, and futures and options. A diversified and balanced portfolio usually includes instruments with different risk levels. High-risk investment vehicles are designed for savvy, experienced, and active investors.
Are Your Children Financially Independent
If your children are financially independent, then you probably have more free money to save toward retirement. Financially independent children are responsible for their everyday and living expenses instead of relying on their parents to pay the bills. Dependent children, on the other hand, often have poor credit and money management skills and may end up in a bad financial situation. Many parents feel responsible for this and foot the bill. If you are saving for retirement, this means less money toward your retirement savings plan or investment portfolio. Some parents help their children occasionally, for example, money for a home or car down payment. Others, however, cover all expenses, from utility bills and groceries to repairs and other unexpected expenses. Finally, if children or parents have special needs or disabilities, it may be more difficult to retire early.
Related Articles
Reverse Mortgage to Access Your Equity and Grow Your Wealth
Reverse mortgage loans are based on your home equity, and payments are deferred in case the property is sold or the homeowner passes away. The loan amount varies based on factors such as property location and value, interest rates, and the customer's age. The amount can be distributed as a credit...
Wealth Management to Build an Investment Portfolio
Wealth management is associated with financial advisory and planning, portfolio management, and tax and accounting services. Wealth managers offer estate planning, philanthropy services, and wealth advisory to landowners, entrepreneurs, and families. Customers can choose from innovative and...
Stock Market Investing and Ways to Invest in Securities
The stock market has outperformed gold, real estate, bonds, and other investment vehicles. It is a market for trading securities such as derivatives and stock. Derivatives include credit, commodity, interest rate, and foreign exchange derivatives. They are traded through the over-the-counter...
Follow Tessa on
Google+