Franchising Opportunities for Business Models for Successful Entrepreneurs

Download Audio Version
Franchise is a term that refers to the sale of know-how and a working business model. The regulations vary from one country to another, and there are different types of franchise arrangements (e.g. home-based and event franchises).
Types of Business Models
There are different types of arrangements, depending on the industry, sector, initial investment, and other factors. The main types include master, multi-unit, and single-unit franchises and area developers. The latter are based on a large number of units that are found on a large area. Under this type of arrangement, developers support, train, and recruit franchises that are located on a particular territory. Multi-unit franchises are another variety whereby business owners are free to open and operate two or more units. The owners usually have the required capital, training, skills, equipment, and facilities to operate more than one unit. There are many opportunities to consider, including project-based programs, fast food restaurants, pizzas, retailers, and many others. A single-unit has one unit and is the best choice for young entrepreneurs. In addition to these types, there are other arrangements such as third party logistics, social, home-based, and other franchises. Other varieties include business to business, investment, retail, and management franchises. The latter usually have head or regional offices that are tasked with management, development, and cooperation. Service providers in this category offer education, training, and other services. Other providers offer products. Investment franchises are another type that requires significant capital and initial investment. They usually own and operate businesses such as stores and department stores, restaurants, hotels, and others. A team of executives is responsible for the running and smooth operation of the business.
Factors to Consider and Benefits of Investing in a Franchise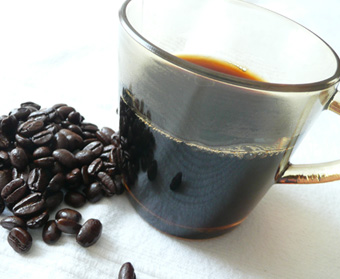 Many businesses are listed for sale, and some are more profitable than others. One of the main benefits for entrepreneurs is that previous experience is not required, i.e. they can start doing businesses once they sign the agreement. They have a working business with revenues, trained employees, and existing customers. It is important, however, to choose a location that is right for the particular business. Finding a suitable location may take some time. There are some factors to consider before investing in an existing business. Obviously, the most important one is the earnings potential and whether (and how many) franchises of the same type have failed during the last couple of years. It is a good idea to contact businesses in this sector and ask for advice. The location of the franchise is an important consideration, and not all companies disclose the location of businesses that are for sale. Inquire about the location and the company's track record. Other factors to take into account include training offered, competition, financial records, and demand for the products or services offered. Some companies impose restrictions on store design, working hours, prices, product offerings, product lines, management practices, and others. Check whether such restrictions are in place. It also pays to check whether training and ongoing support are available because ongoing support increases your chances of running a successful business. If there are many competitors in the particular niche or sector, it may be more difficult to establish yourself, especially if you are new to the world of business. Finally, consider factors such as the state of the economy, the industry, new trends, and local business practices, habits, tastes, and culture. Running a business in a small town and a large metropolis can be very different. A brand name, ongoing support, and a turnkey system, however, are the main advantages. Depending on the type of business, other advantages include lower initial investment and inventory costs.
Cons of Running a Franchise and New Trends and Opportunities
One of the downsides is that businesses are often required to complete orientation which can be expensive and time-consuming. Another downside is that business owners are required to make royalty payments. Royalties are paid in exchange for expert advice, support, and market share. There are new trends in the franchising business, however. Home-based franchises have become increasingly popular among start-ups and entrepreneurs. The lower initial investment is one of the main reasons. Another reason is that they are easy to operate and start. There are plenty of ideas and business opportunities to choose from, including upholstery and carpet cleaning, travel businesses, auto glass replacement and repair businesses, printing, personal care, and commercial cleaning and painting. Other franchises also offer opportunities to run a home-based business and make a living. The list of businesses on sale includes leak detection, mobile security, tutoring, recreational, disaster restoration, and many others. There are businesses in narrow niches, for example, recreational billiard league, tile and stone care, soccer programs, and windshield repairs. Event franchising and third party logistics are other niches to explore. The former organize different events and invite academic, political, business, and other leaders. Other businesses focus on activities such as speed dating. Event planning businesses organize events such as galas, award dinners, food and wine festivals, fashion shows, conferences and seminars, and many others.
Related Articles
Key Features of Limited Liability Companies and Partnerships
Limited liability is a feature describing an amount invested in a company or partnership. Shareholders can claim ownership up to the amount they have invested in a business. General partners, on the other hand, have an unlimited liability. If customers, partners, or third parties file a lawsuit,...
Business Financing for Professionals
A business loan is a form of financing offered to companies that seek to purchase real estate, machinery and equipment or to finance projects that help increase revenues and profits. Many entrepreneurs need start-up capital while established businesses seek to expand their operations. Types of...
Borrowers and How They Manage Credit
The term borrower refers to any company, corporation, entity, and individual who uses services, goods, materials, or money on credit. Borrowers pay interest on loans and credit card balances. Types of BorrowersAccording to psychologists, there are different types of borrowers – winners, wanters,...
Follow Tessa on
Google+