Bank Accounts and Options for Bankrupts

Download Audio Version
The options for recent bankrupts are more limited, but there are products and services available. These include bank accounts, loans, and investment vehicles.
Bank Accounts
One option is a basic account that offers an unlimited number of deposits and withdrawals per month. Not every bank offers this product, however. At the same time, it is hard to get by without some type of account because many companies pay their employees electronically. You need an account to gain access to services such as ATMs, debit cards, telephone and online banking, and more. While the options are more limited, some banks offer accounts to discharged and undischarged bankrupts. No credit check is required. Some financial institutions also offer guaranteed and non-guaranteed bank accounts. The former feature beneficial features such as purchase protection, online banking, guaranteed acceptance, no credit checks, and prepaid MasterCard. Some products also feature no overdraft fees and hidden charges. Customers who are of the age of majority qualify. They benefit from the fact that their wages are paid directly to the account. Thus, holders save on check cashing fees. Some accounts also offer tools that help holders to build or rebuild credit for free. The number of withdrawals and deposits per month depends on the bank and type of account. With some financial institutions, borrowers are limited to 20 standing orders and payments a month.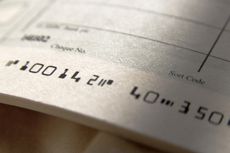 In this case, the number of payments offered free-of-charge is limited. In addition to this option, bankrupts are also offered post office and basic bank accounts and prepaid cards. A post office account is ideal for bankrupts who are unemployed and receive benefits. It is not designed for salaried employees. Basic bank accounts are another option for recent bankrupts. The main disadvantage is the lack of credit features. Not every bank offers this option to discharged bankrupts. Finally, a prepaid credit card is not a type of account, but it offers some facilities. The main problem is that it is more expensive.
Some banks offer savings accounts to bankrupts but they do not have credit facilities. Other banks feature accounts that allow both direct debits and standing orders. Holders are also offered debit cards. Free ATM withdrawals are another benefit for holders. They can choose from Visa and MasterCard prepaid cards. The monthly charges vary from one bank to another. Usually there are no area restrictions, but applicants should be citizens or residents. Those who have exceeded their overdraft limit or written bad checks are less likely to get approved. Financial institutions are also less receptive to applicants with an active bankruptcy case.
Other Products and Services
In addition to banks accounts, financial institutions offer loans, mortgages, and investment products. Again, the options for discharged bankrupts are more limited because of their credit score and the higher risk of default. Some financial institutions extend loans to borrowers with poor credit but they offer high interest rates and unfavorable terms. One option is to apply for a payday loan because credit check is not required. Only borrowers with a stable income qualify. The main problem with this solution is the very high interest rate. Moreover, this is a short-term loan and not a long-term solution. Peer to peer lending is another option for borrowers with tarnished credit. Peer to peer lenders offer financing to individuals and businesses. Online platforms serve as intermediaries between borrowers and savers or lenders. According to some finance experts, they offer more attractive interest rates. The reason is that in the case of institutional lenders, the bank serves as an intermediary. Here, there is no financial institution to act as a middleman. Peer to peer lending has become popular for many reasons. One reason is that the application process is quicker. Unlike private lenders, brick-and-mortar banks have strict approval criteria, and it may take weeks before your application is processed. Peer to peer platforms are one alternative to credit unions and building societies. Platforms run credit checks on applicants, but it is private lenders that make a decision. According to platform owners, the default rate is very low.
Related Articles
Debt Settlement as a Strategy to Avoid Bankruptcy
Debt settlement is a debt reduction solution that is designed to allow borrowers to pay off their loans faster. Known as credit settlement and debt arbitration, this approach helps people to reduce the total amount of their debt. It is a good solution for borrowers who are overwhelmed by excessive...
Chapter 7 Bankruptcy for Borrowers with Excessive Debt
Chapter 7 refers to a bankruptcy proceeding in which the non-exempt assets of the debtor are sold. The proceeds are distributed among the lenders. Businesses, corporations, partnerships, and individuals qualify for relief. Filers usually work low-paid jobs, are unemployed, or have serious financial...
Bankruptcy and Associated Costs
Bankruptcy refers to the legal standing of a company, individual, or entity that is unable to pay back debts owed to a financial institution. It is a court-supervised procedure whereby a trustee takes over and sells all non-exempt assets to reduce them to cash. The debtor has the right to keep any...
Follow Tessa on
Google+